Why do you need a tennis ball machine to help training?
21-08-2021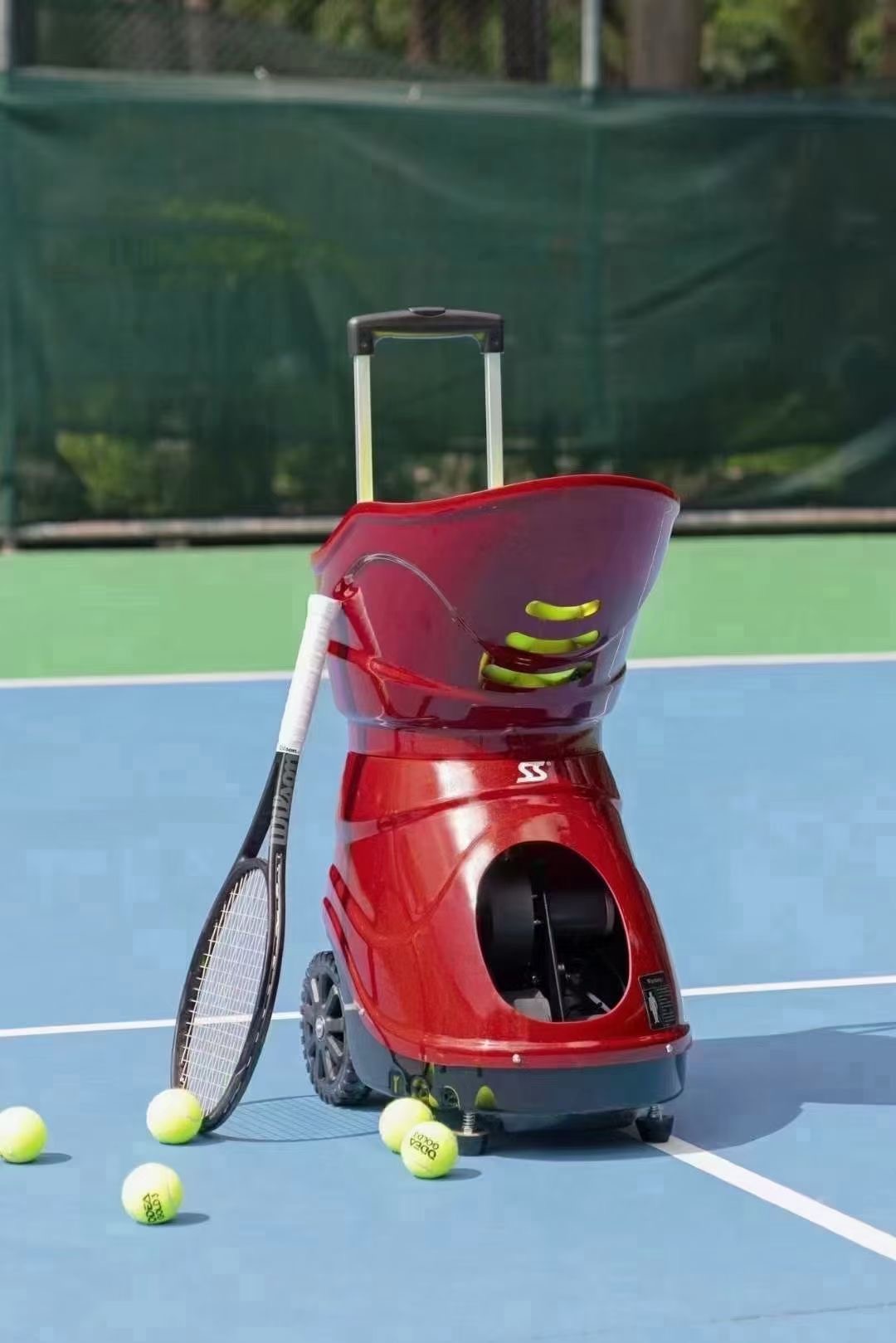 A tennis ball machine is a portbale robot partner for you to practice alone on tennis court.
It feeds or tosses balls automatically. S4015 is the hottest of all SIBOASI's tennis ball machines.
It comes with a remote controller, internal battery for 4-5 hours' training.
A LCD screen on the back which shows the remaining power to use.
It has various preset drills and it allows you to program your drills by
remote controller on the other side of the court.
It aids you to become a top tennis player.
Speed: 20-140 km / h.
Frequency of throw: from 1.7 to 8 seconds
The capacity of 170 balls.
Power supply: internal battery or 230 V power socket. Weight 29 kg.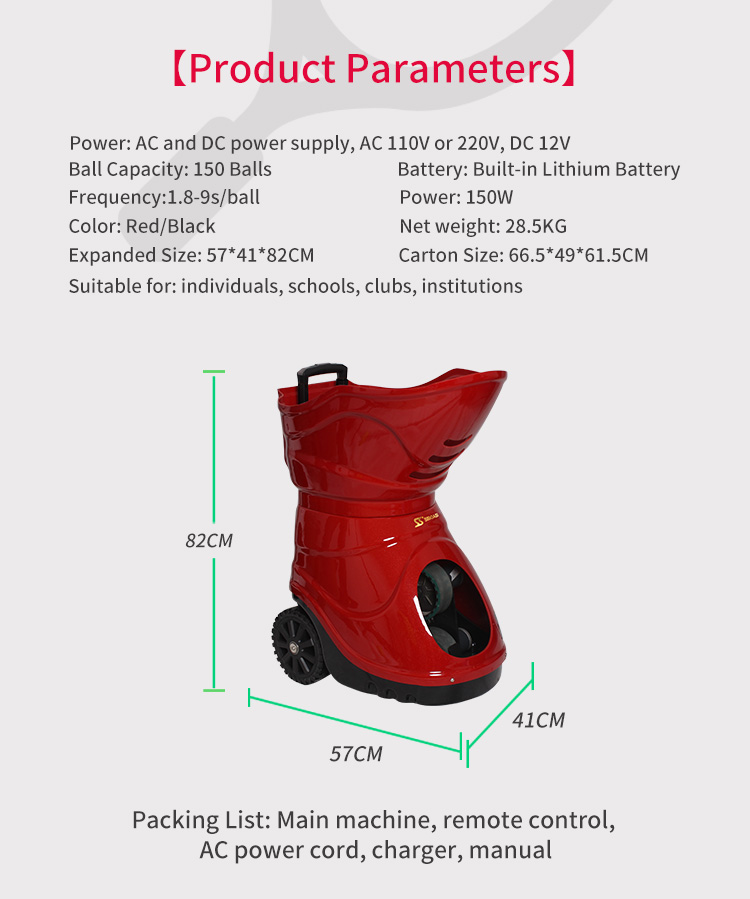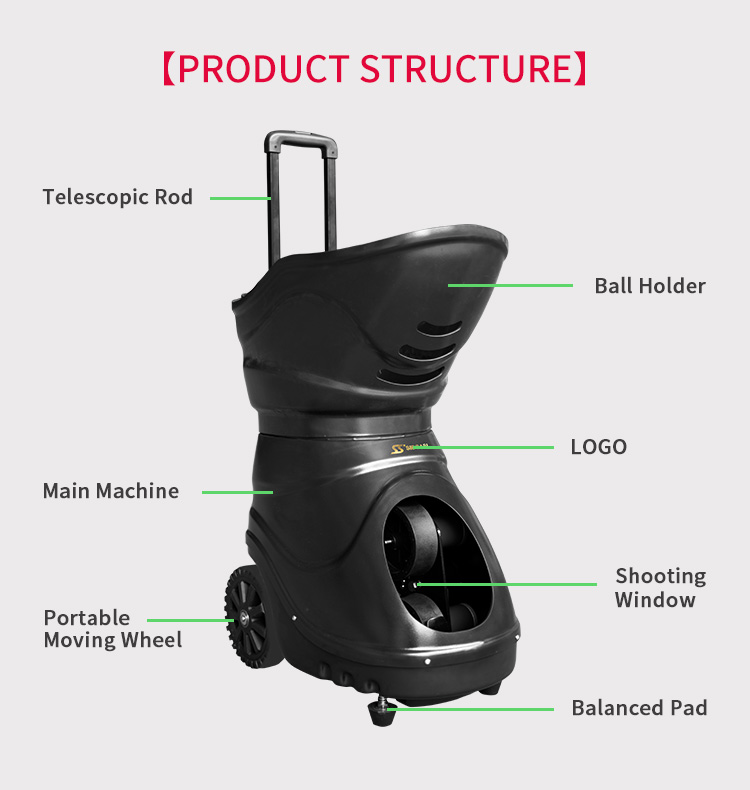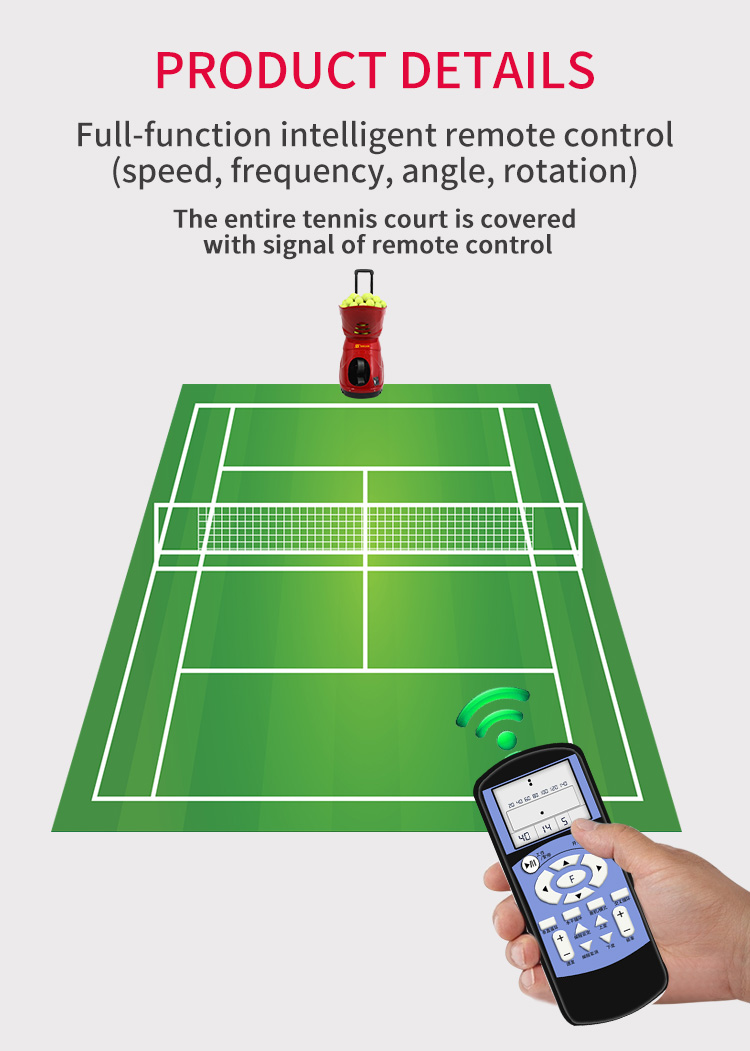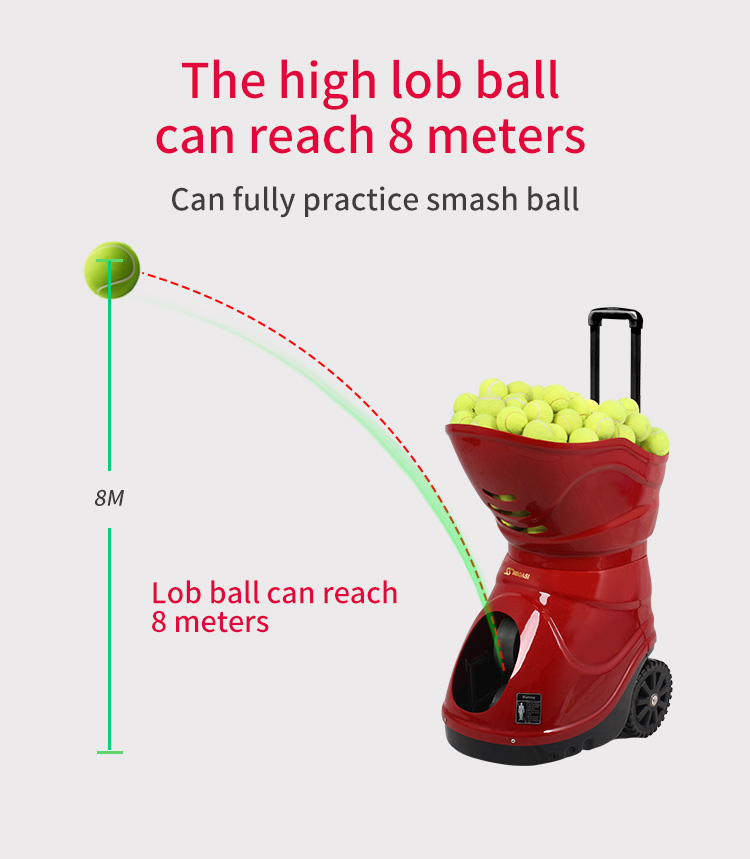 High-capacity lithium-ion battery, battery life: 7 hours, LCD display shows the battery charge level.
Remote control with LCD display - shows all settings of the ball ejection option.
Internal ball ejection system - only the ejection system inside the machine is movable. The machine is not moving.
The ability to use all types of pressure and non-pressure tennis balls.
Blast of balls without rotation, with top-spin and back-spin rotation in several levels.
Self-programming of the machine - the possibility of independent programming
up to 28 places of throwing the ball on the court.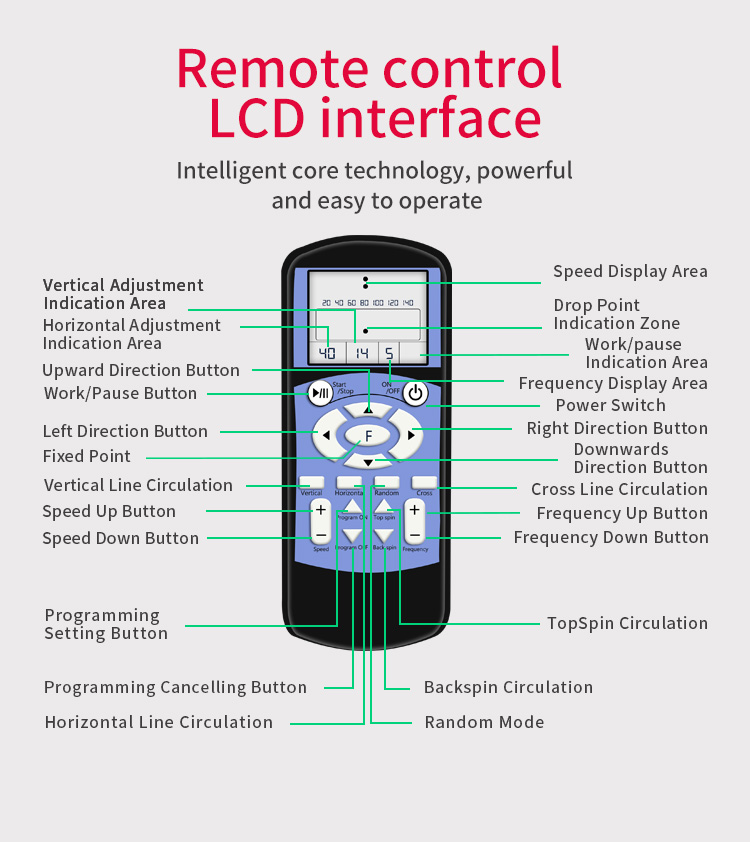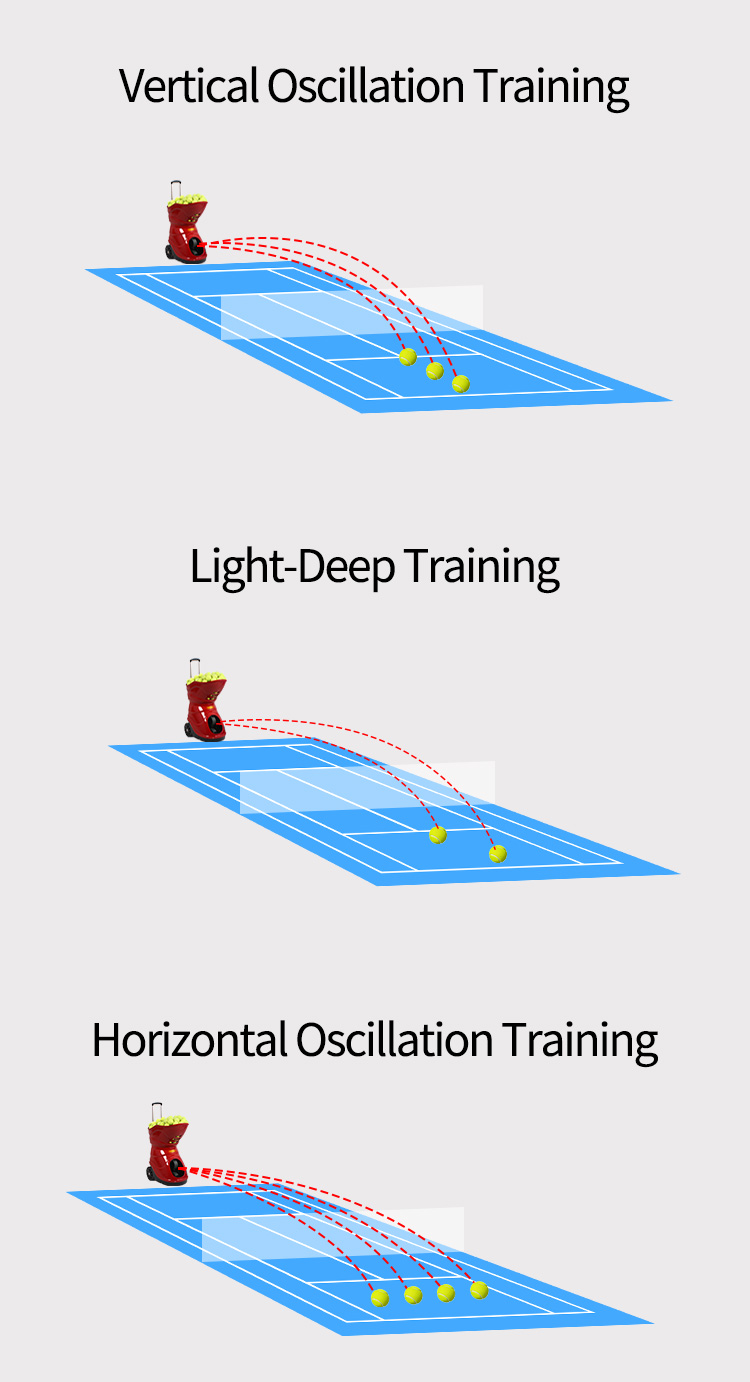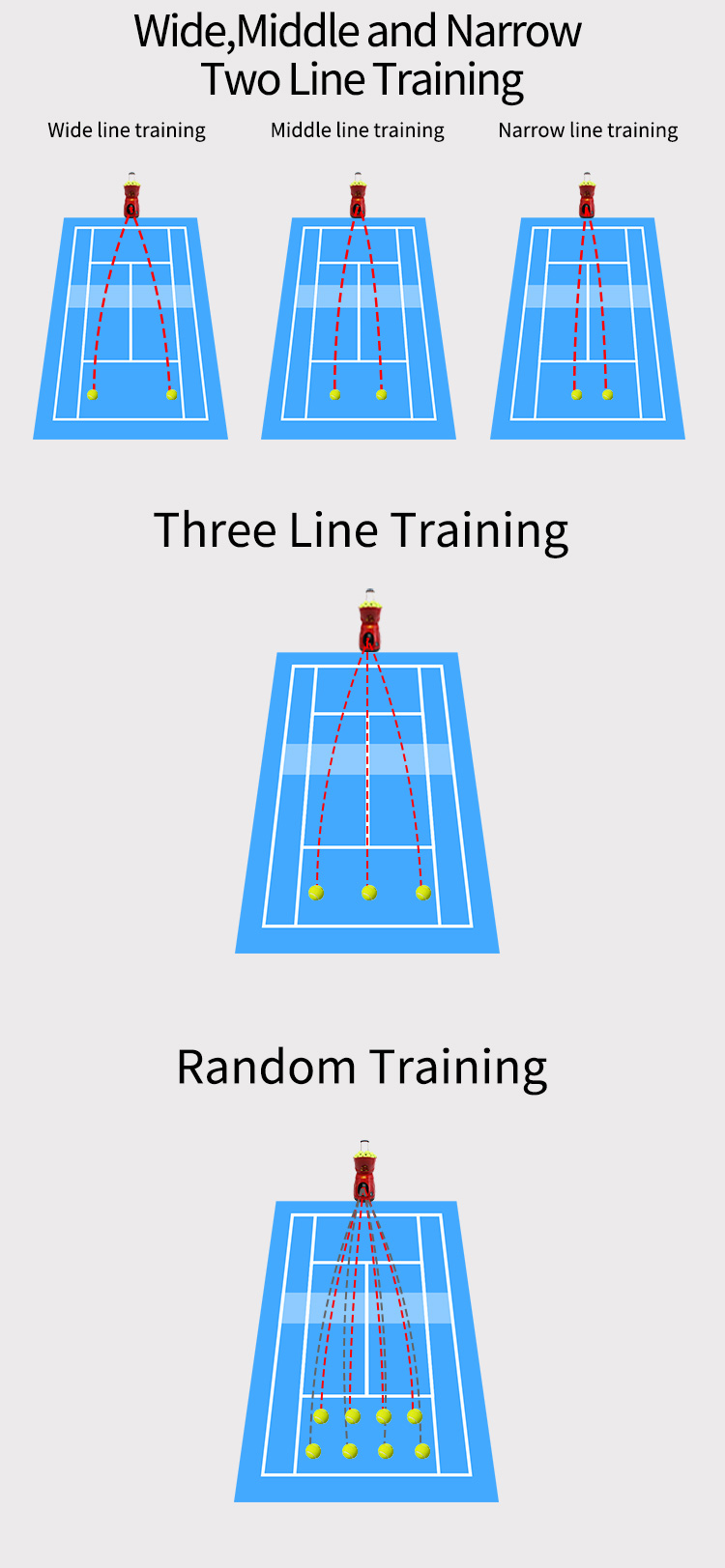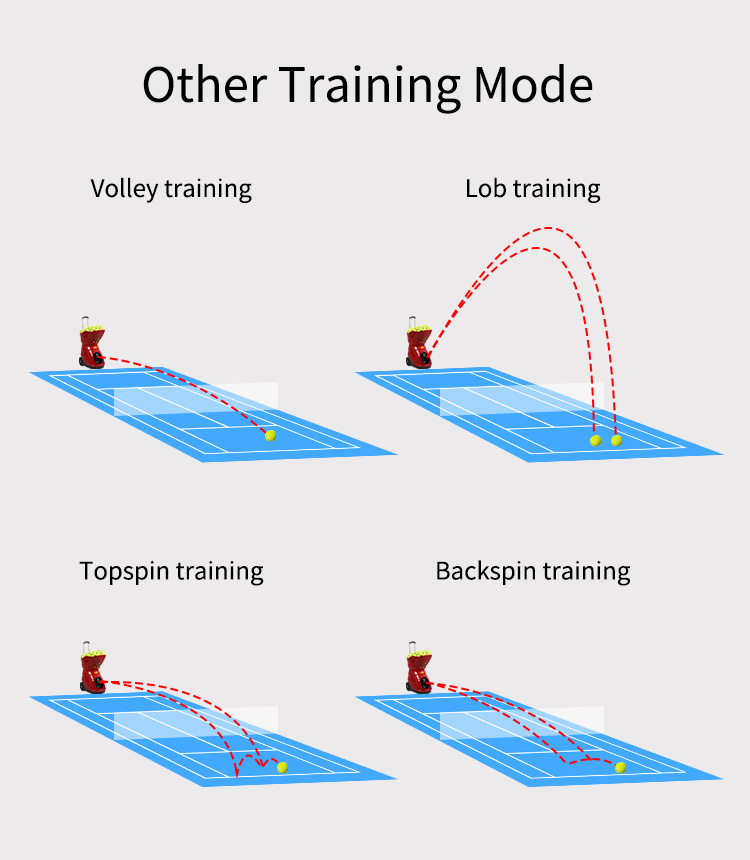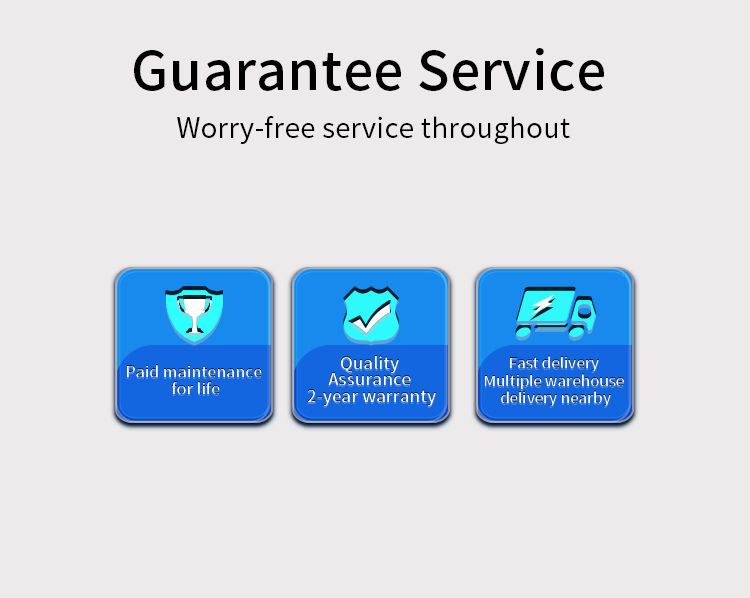 Functions of ejection balls:
- in one chosen place: forehand, center or backhand,
- random - balls are throwing randomly into different places,
- 2 line - throwing balls in two planes alternately forehand and backhand in options: narrowly medium, wide,
- 3 line - ejection of forehand, middle and backhand balls
- cross-line - throwing balls alternately short and long in different settings.
SIBOASI tennis ball machine

uses counter rotating wheels to propel the balls. It is the most effective method of ball propulsion allowing the machine to remain silent and effectively produce topspin and slice. The wheels are black to help disguise their location inside the machine, helping to make each shot almost unpredictable. To make your training more effective, unpredictability of shot is what you shouldn't ignore.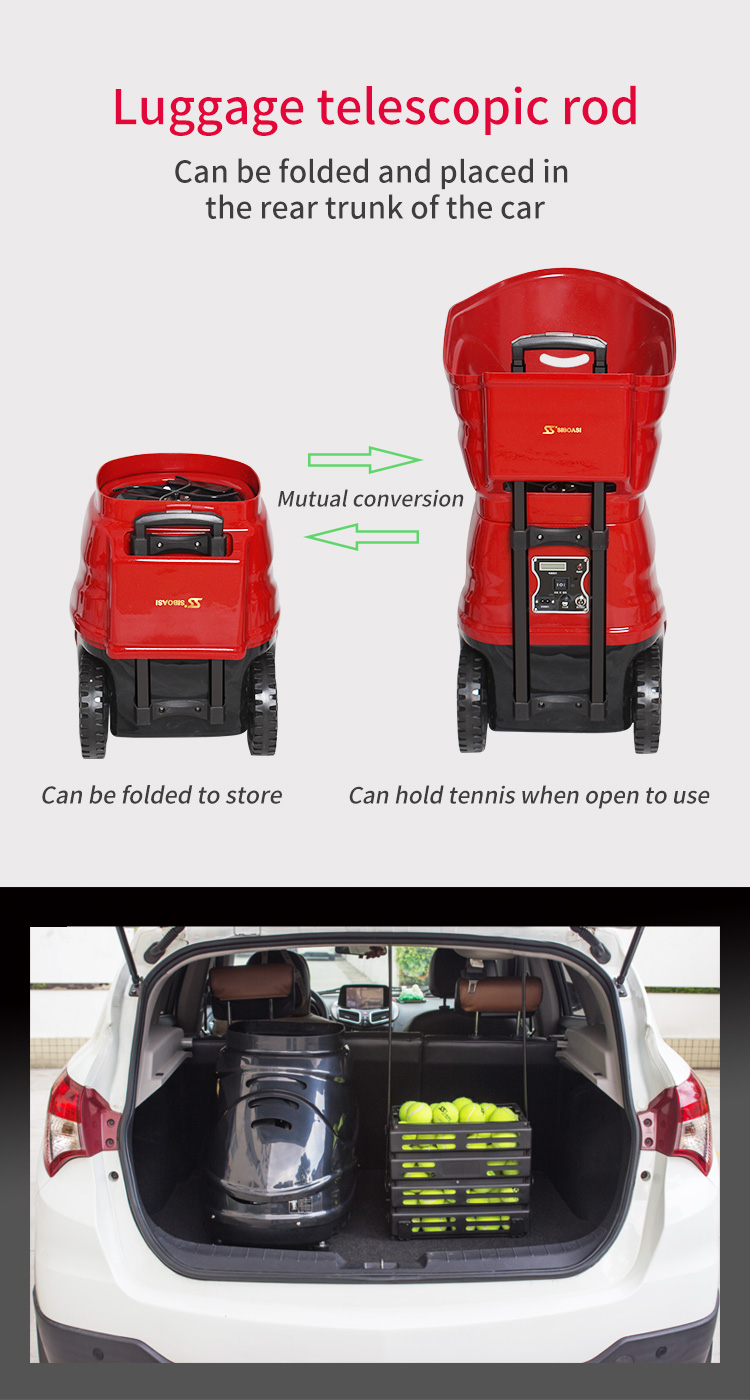 The most important elements of the machine: the balls ejecting wheels and the main engine are made of high quality materials, they are durable, engine life up to 10 years.
Do you want to own a intelligent tennis ball machine? Please do not hesitate to contact me. The best offer will be given only the last one week!!

Alibaba Website: http://www.dksportbot.com
Email: sicily@siboasi.com.cn
Wechat: 15770844317
Whatsapp: 0086 15770844317