Best PingPong ball playing machine 899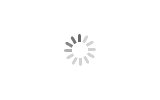 Best PingPong ball playing machine 899
Siboasi

China

In 3 days if small quantity

In stock
899 siboasi table tennis playing device is with remote ,
could adjust speed,frequency,angle,rotation etc.

Our Pingpong training equipment is very popular in China,
it is in Black color,could shoot 35-90pcs per minute.

Siboasi table tennis machine 's quality is kind stable
with our more than 14 years professional experience ,
and having 2 years warranty for all our clients , with
our high efficient after-sale service team,clients do not
need to worry about the quality at all .
899 Siboasi Portable Table Tennis shooting machine :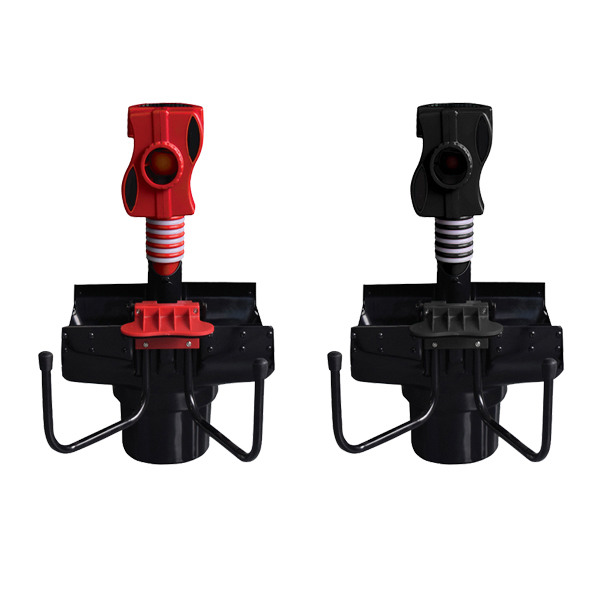 Siboasi ping pong ball training machine S899:
Product Specification:
Model: s899 table tennis ball machine
Product name:Professional team training pingpong practice ball shooting machine
Brand: Siboasi
Voltage:110-240V
Color:Black, Red
Certifications:CE, BV,SGS
Weight:5.4kg
Frequency: 0.9-2sec/ball
Power: 38W
Capacity: 40mm 80pcs
Speed:35-90balls/minute
Product size: 40*34*92cm
Packing size:165*150*78
Functions of this pingpong machine:
1. Can training: Forehand , backhand attack the ball , block the ball , chop , slice , smash ball
2. Remote control with multiple functions: fixed point, horizontal swing ball, spin the ball,random.
3. Can set and change different speed,frequency,placement and spin to serve indirect and direct combination mode training , experience with real combat.
Installation steps
①Take out the ball machine, put the ball machine on the table.
②Expand the net post,lock the knob, Fully developed supporting feet.
③.Use you hands hold the main body of the ball machine, let the main body get stuck to the billiard table to make it stable.
④Let the ball net into the net post and pull the network to the right position.fixed knob.
⑤Adjust the position.
⑥Connect the AC power.
Warning1:please use 40mm standard table tennis balls,do not use the balls of different size
Warning2:the machine will shoot automaticly when touch "start/stop"button,do not stretch your neck to see the ball shooting mouth of the machine to avoid any accidents.
Notice:
▲Do not disassemble or change the machine voluntarily.Otherwise it will damage the machine or result in serious accident.
▲ Don't placing machine in a place with direct sunlight for a long time prevent plastic rubber from aging.
▲Do not use moist,stained,and damaged balls,otherwise it will cause faults such as machine jamed balls or even broken the machine.
▲ Do not put it in moist or other bad environment.
▲If the machine has an unusual situation, for example: big noise, strong smog and leakage, please immediately cut the power, then contact with local service provider or manufacturer.
▲ Do not operate the power or switch of the machine by wet hand,otherwise it will cause electric shock.
▲ Do not touch the internal components by hand when the machine is working, to avoid any accident.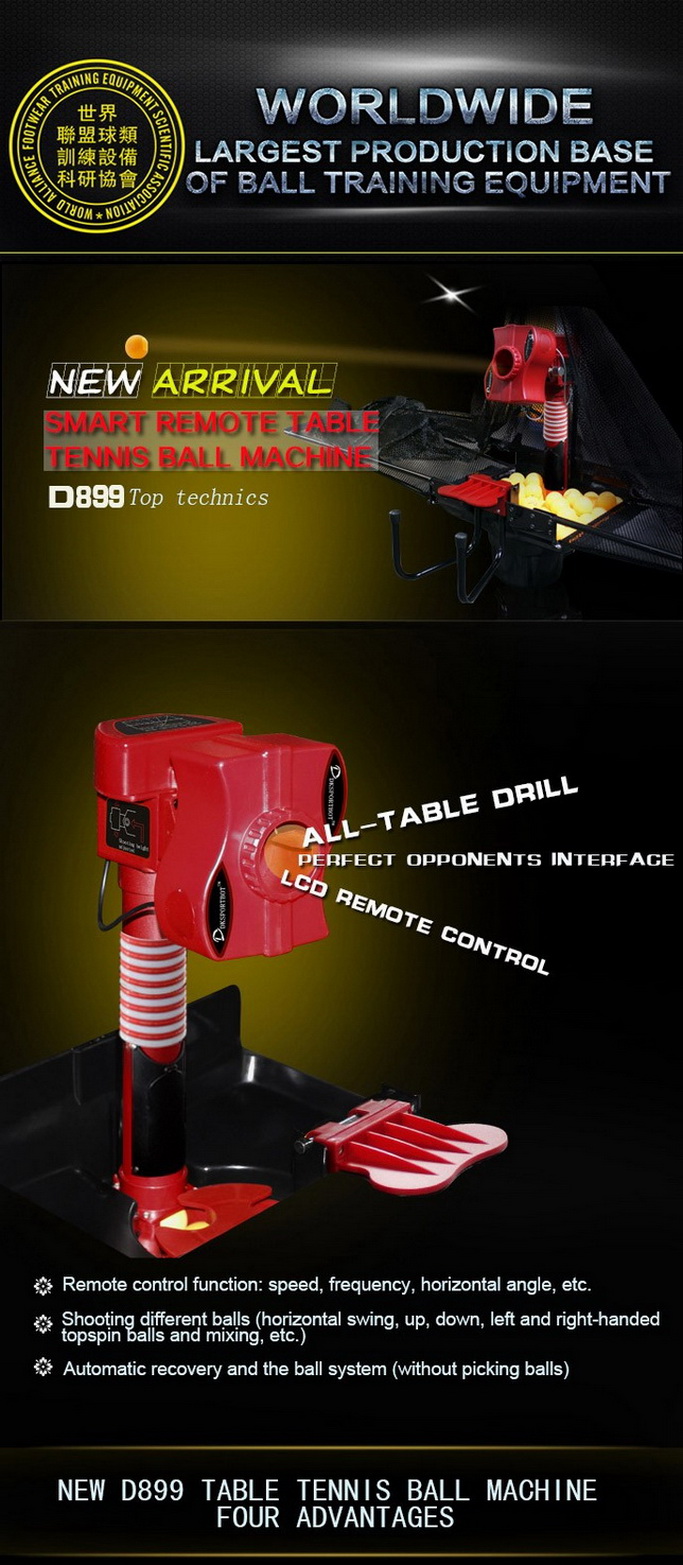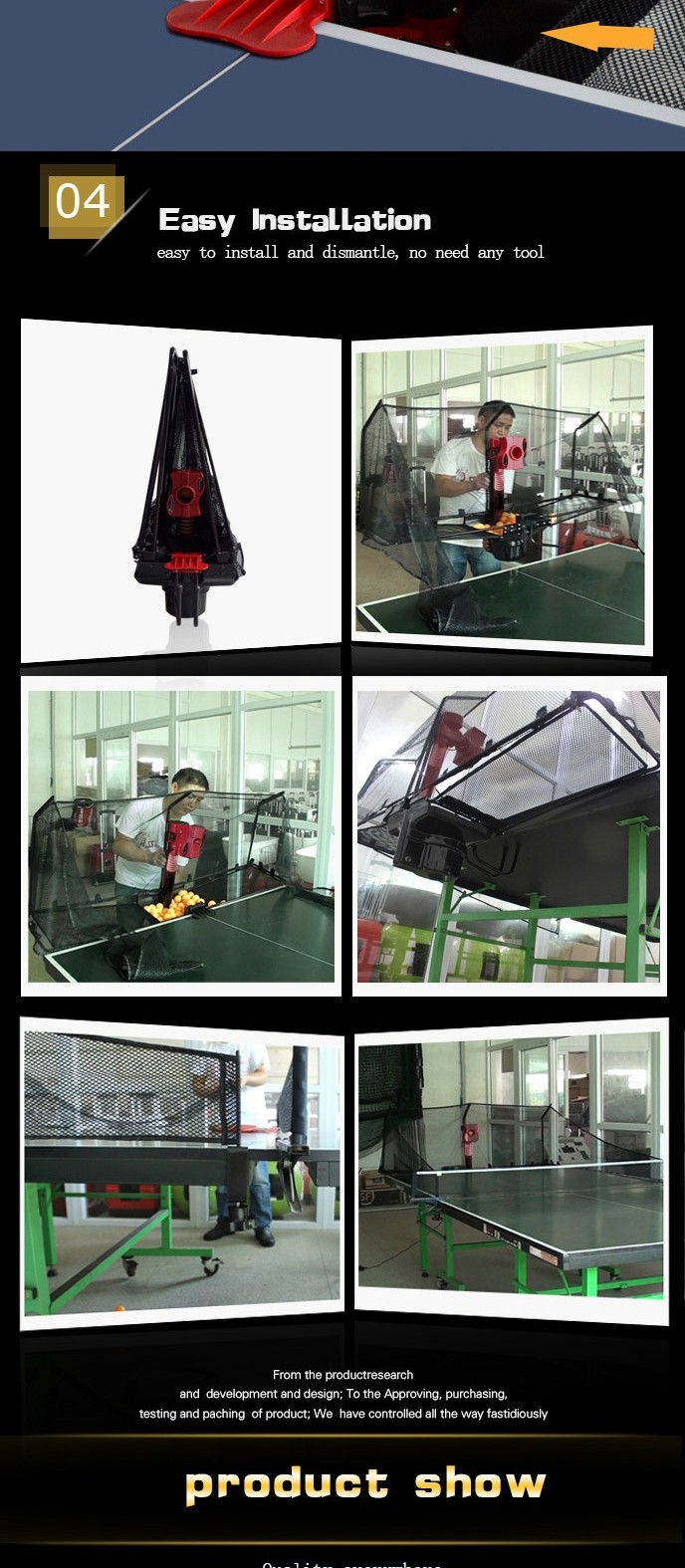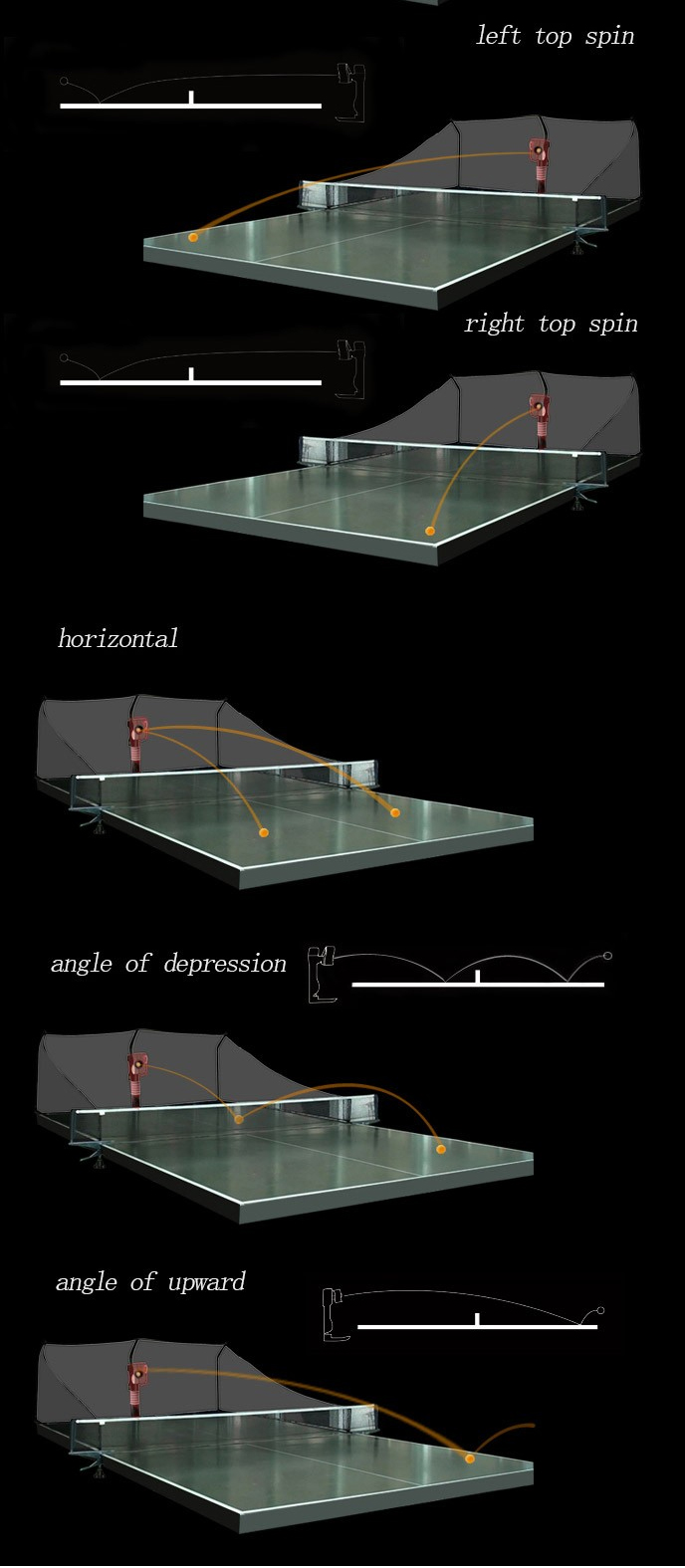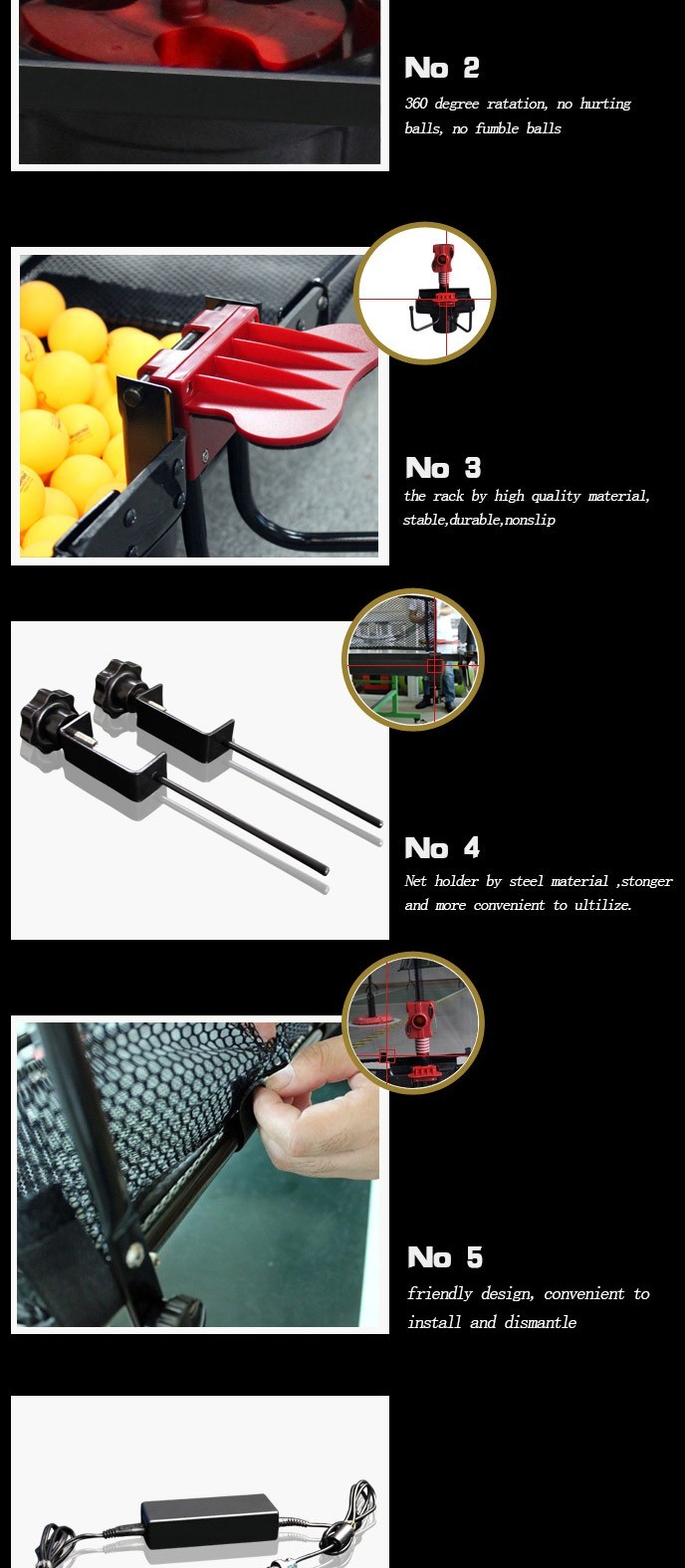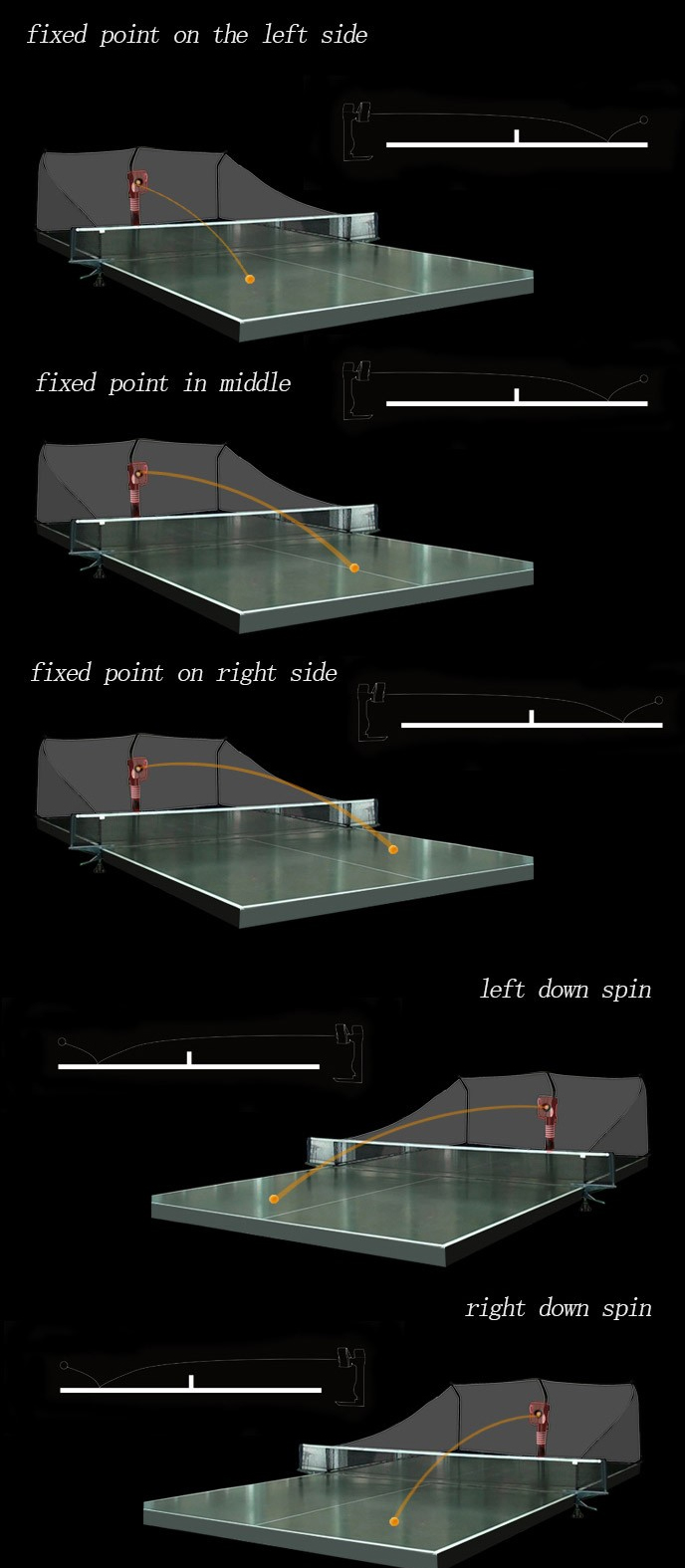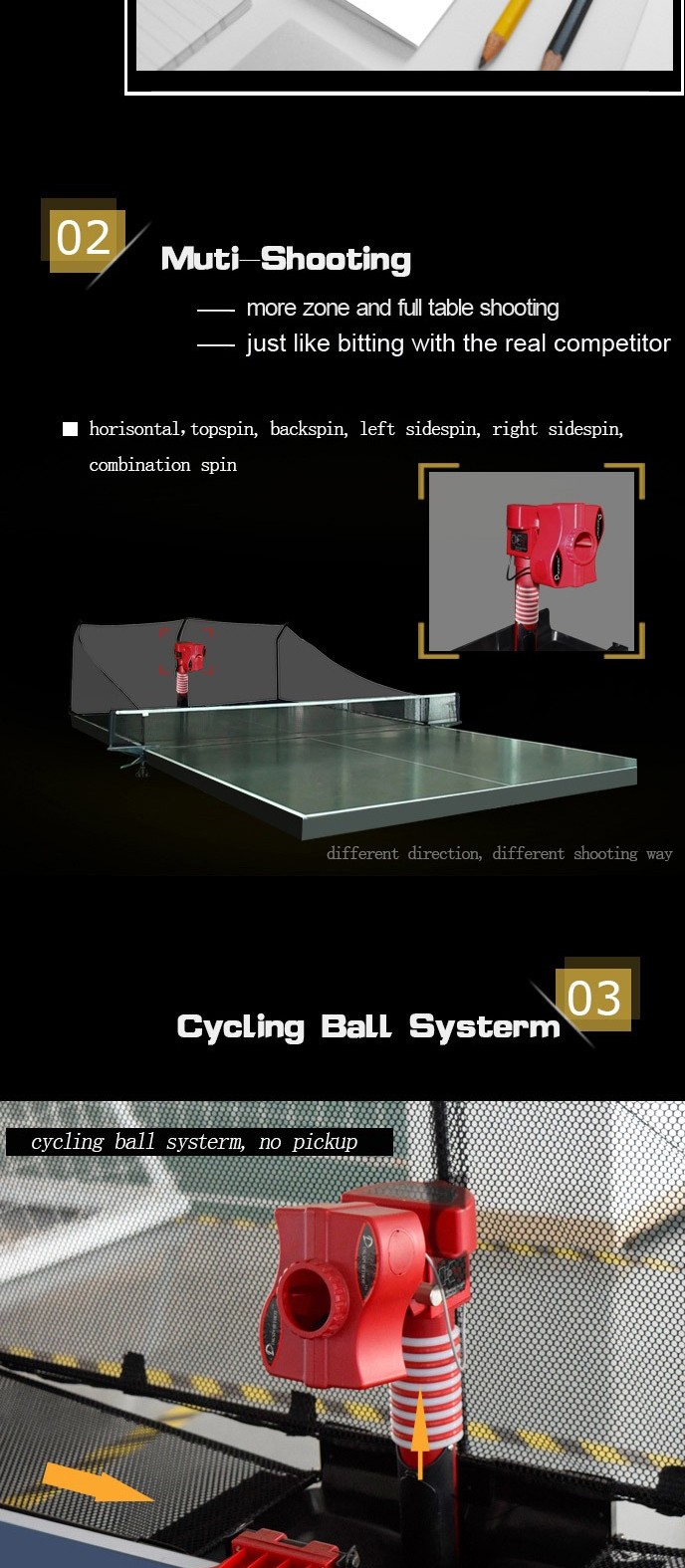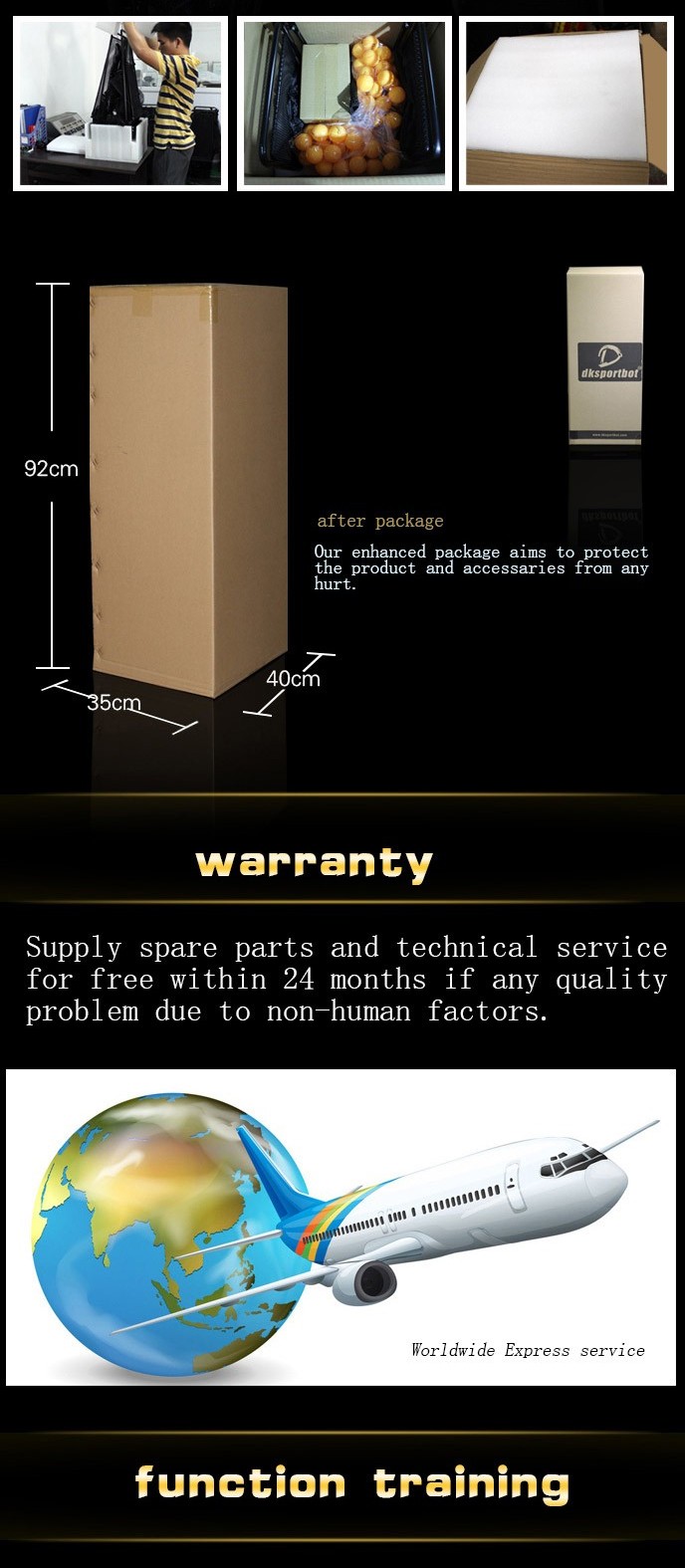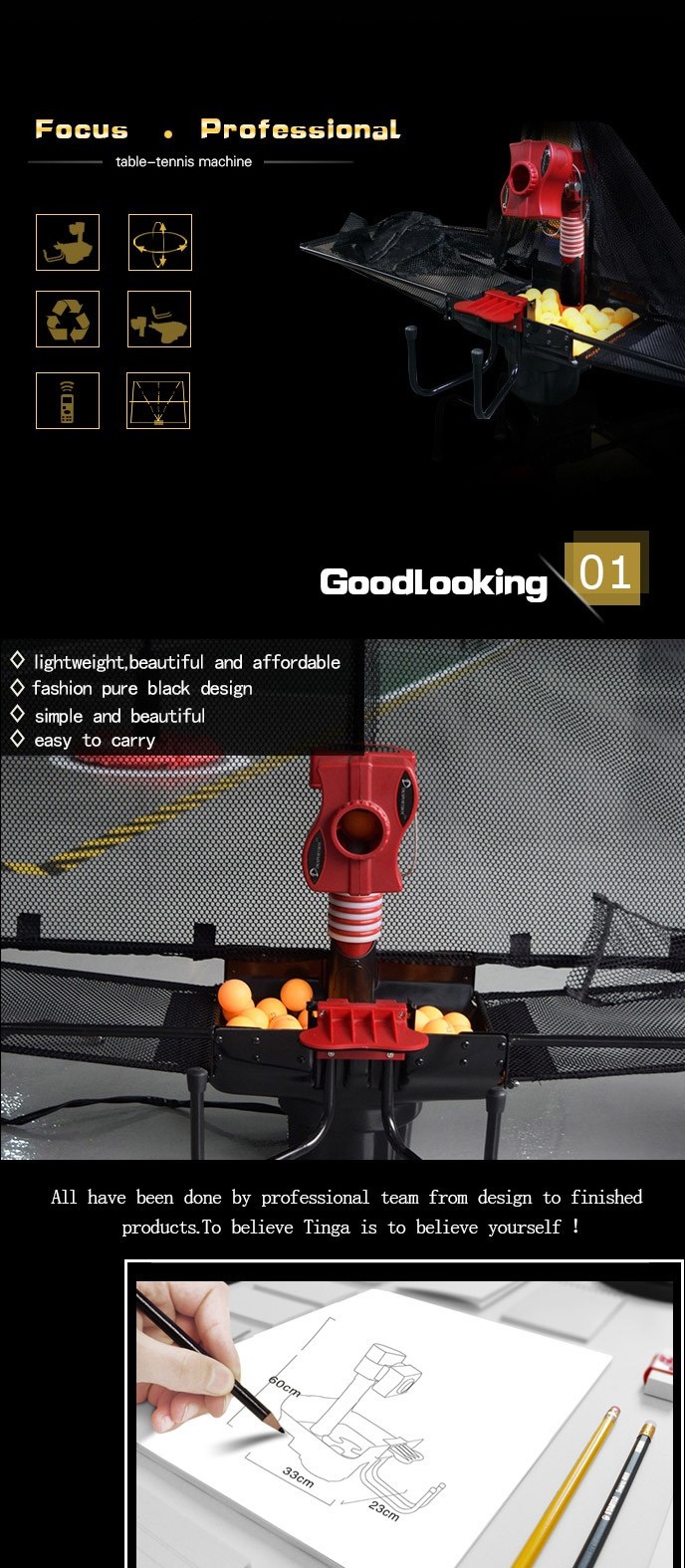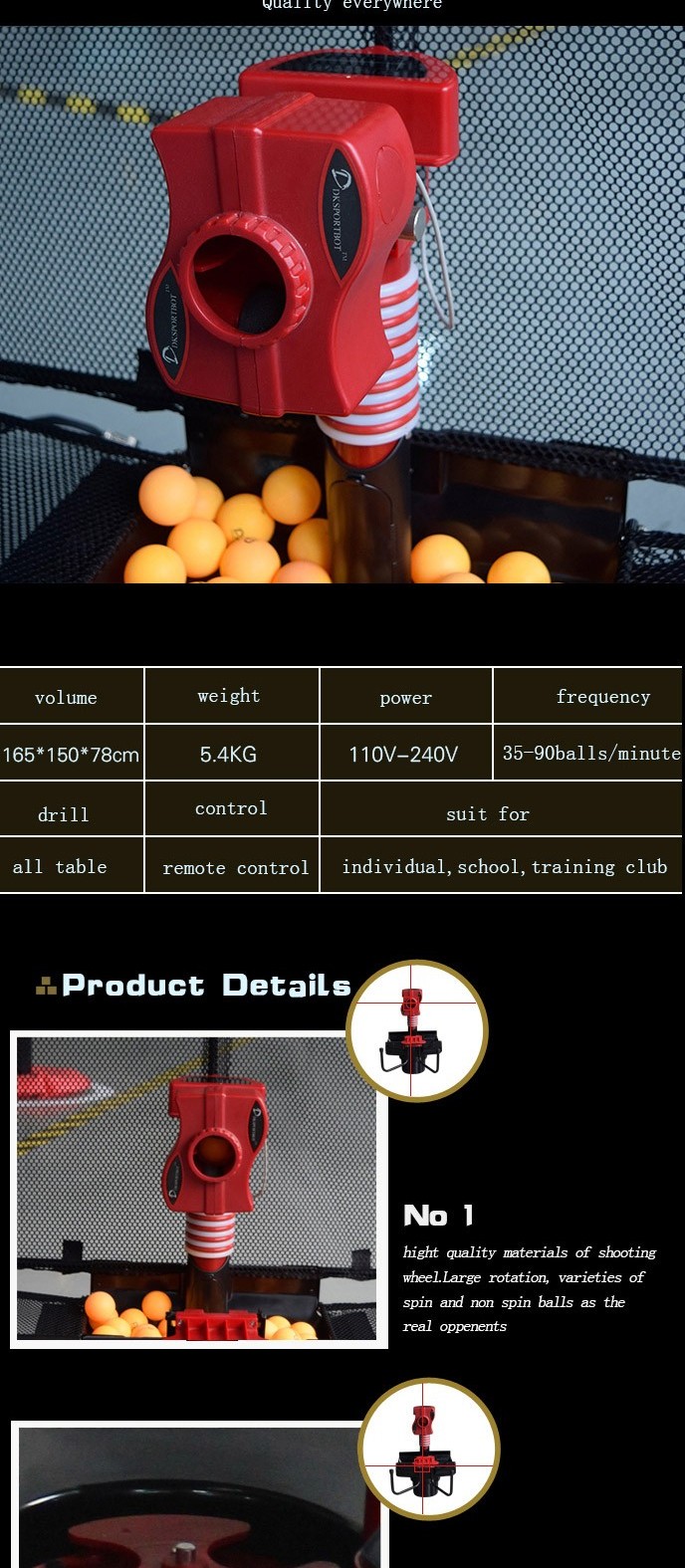 See what our clients say about our table tennis robot shooting machine :