high end shooting squash ball playing machine 336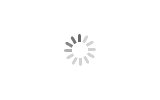 high end shooting squash ball playing machine 336
336 Siboasi squash ball equipment is with battery built -in
inside the machine,the battery working in 2-3 hours per full charging.

Our Squash ball practice machine could hold 80 balls ,
shoot 2.5-8 sec/ball, in matt black color .

Siboasi squash ball shot equipment is popular in global market,
with our more than 14 years professional ball making experience ,
and having 2 years warranty for all our clients , with
our high efficient after-sale service team,clients do not
need to worry about the quality at all .
336 Siboasi Squash ball shoot machine :
SIBOASI is the only one manufacturer for squash ball equipment ,squash ball device for training in China currently, the squash ball shooting device relies on two soft wheels to squeeze the head of the squash ball to shoot out the squash ball. Siboasi brand squash ball machine has a turntable and distributes the squash balls to two soft wheels. The motor drives two soft wheels. The wheel squeezes and shoots the squash ball by spinning quickly.
336 remote control squash ball machine :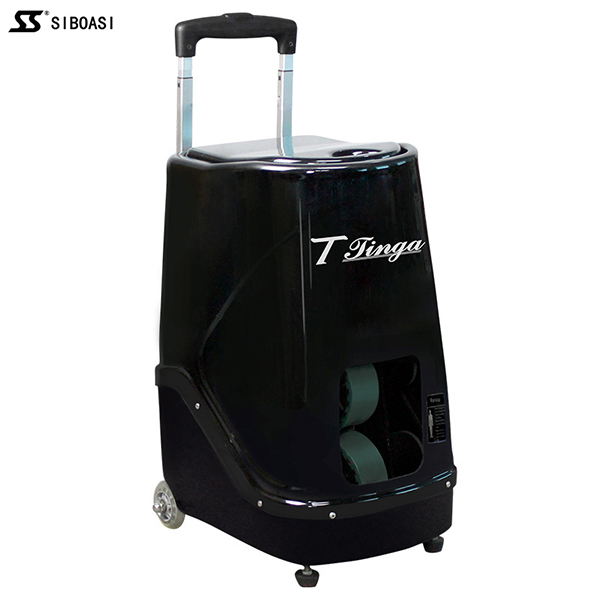 Product Description of this squash equipment:
1.Smart remote control with full function(speed,frequency,horizontal angle,spin)
2.Humanized design, internal serve direction, more practical training
3.The remote control is clear and easy to operate with LCD screen .
4.Battery comes standard,last 3-5 hours
5.Remote setting the depth of the two-line ball and three-line ball function
6.This squash ball robot has Random function
7.Built-in heating system
1.Up and down spin,and force adjustment
2.Internal battery replaced the outside battery,which makes the machine more convenient.
3.The key components: shooting wheels and the main motor with high quality materials are durable, motor service life can be up to 10 years
4.Easy to be transported with telescopic rod of the suitcase.
5.AC and DC power are available,AC 100V-110V and 220V-240V are optional
6.Oscillation Function :Random Horizontal; Random Vertical; Fully Random Horizontal & Vertical with variable Speed & Spin
7.You can change any settings and at different speeds, frequency, orientation, placement combined mode of training;
8.Beautiful design,can be placed in any car trunk after folding it , easy to carry
Products Parameters:
Our squash ball launching machine has black color
The product size is 61*40*37 CM
The capacity is more than 80 pcs
The product speed is 20-140km/h
The voltage is 110v-240v
There is a battery in our squash machine ,it can be used 3-5hours.
Our machine has two years warranty
*Accessories comes standard:remote control with 2 small batteries,charger,and connect cable
*Suit for: individuals, schools, clubs training institutions
We also have After-sale guarantee for all clients
We supply some spare parts and technical services for free within 2 years if any quality problem---for more details for warranty, could check our warranty card .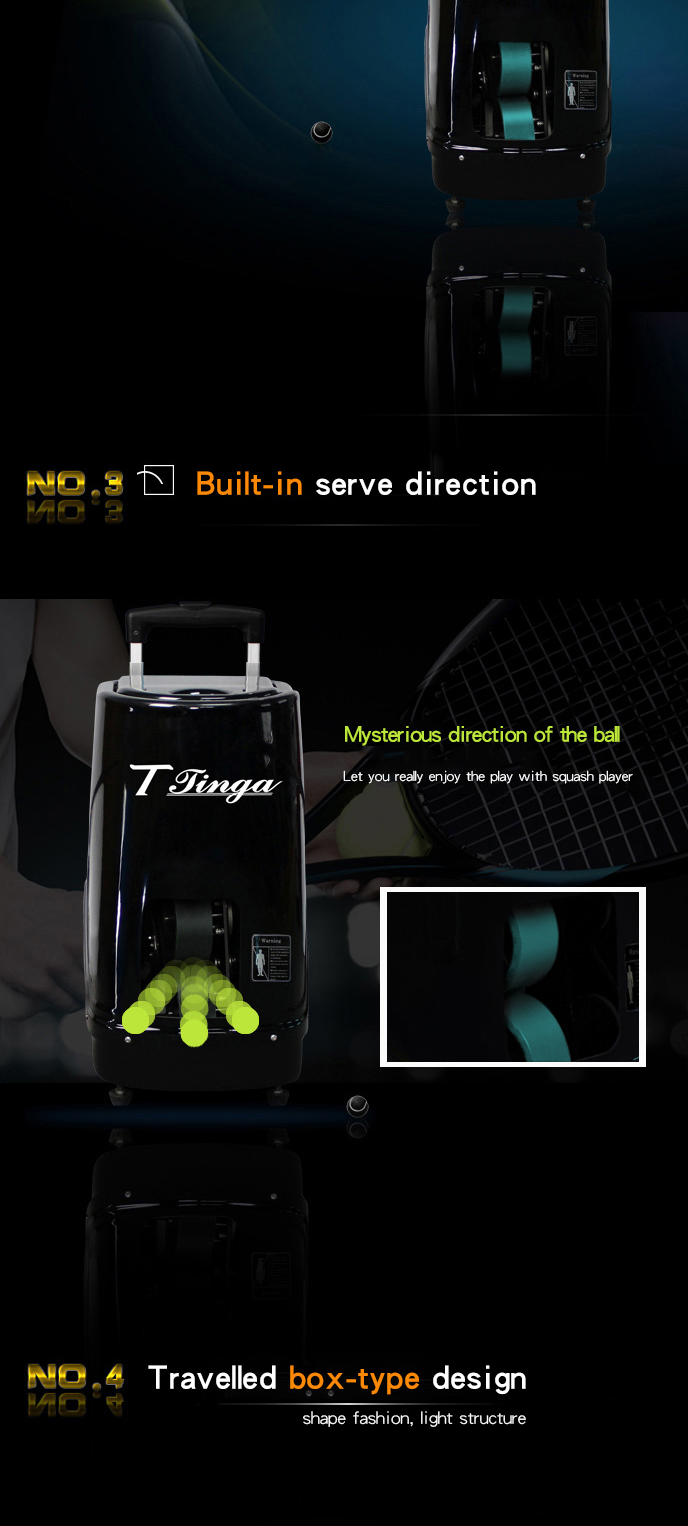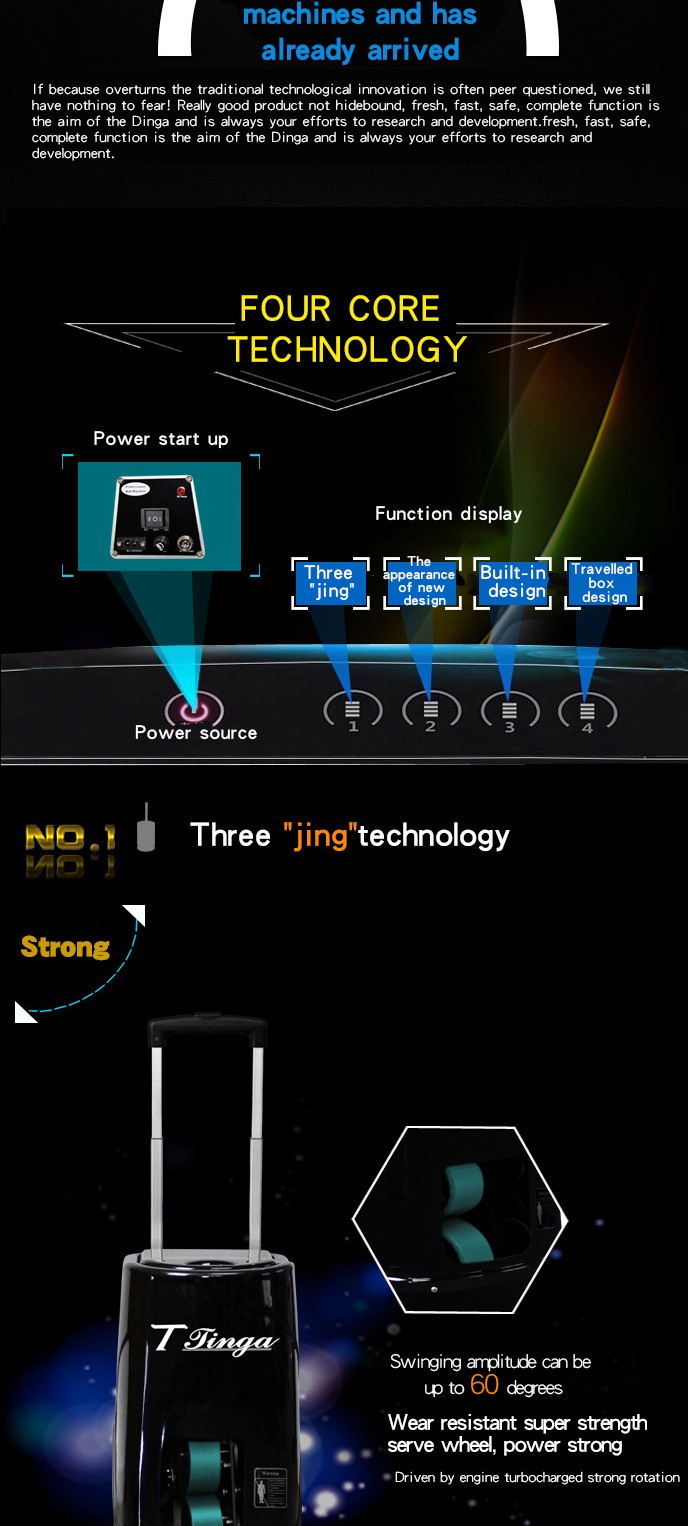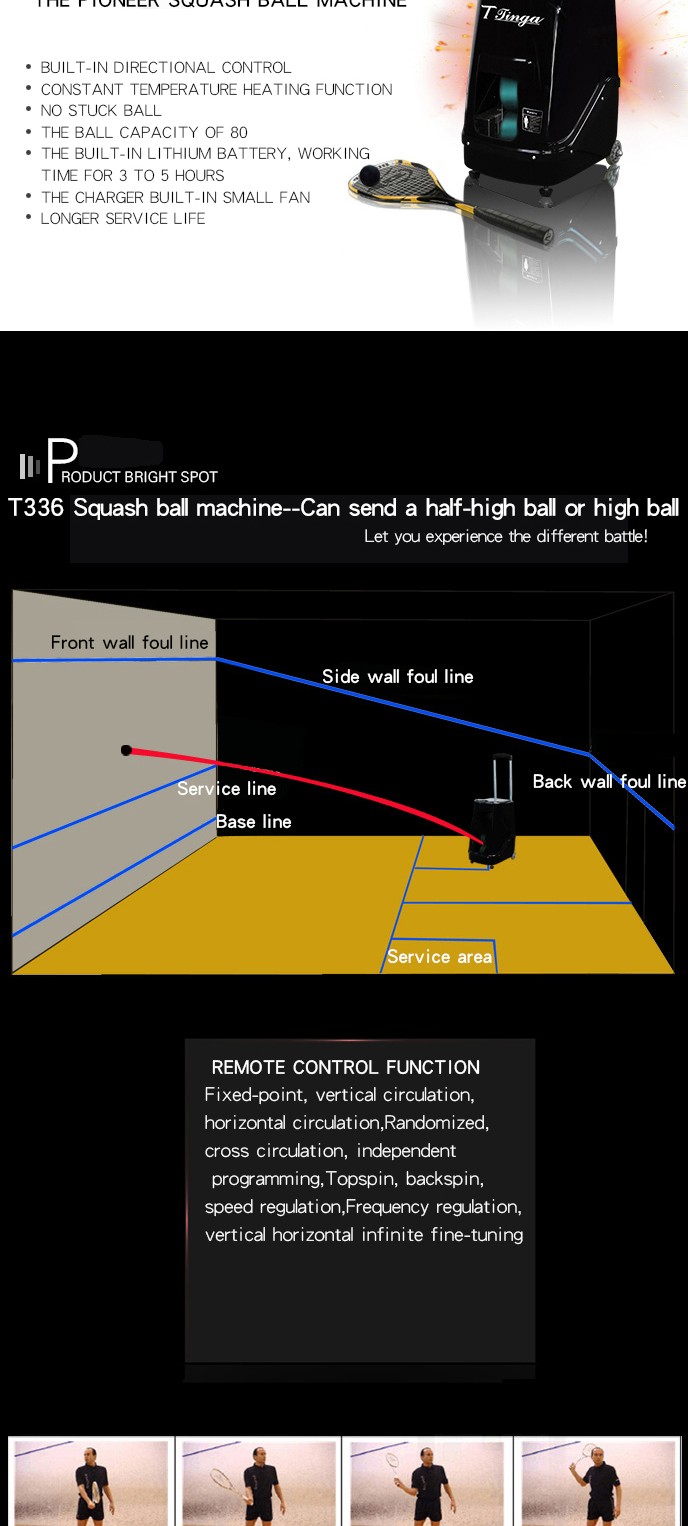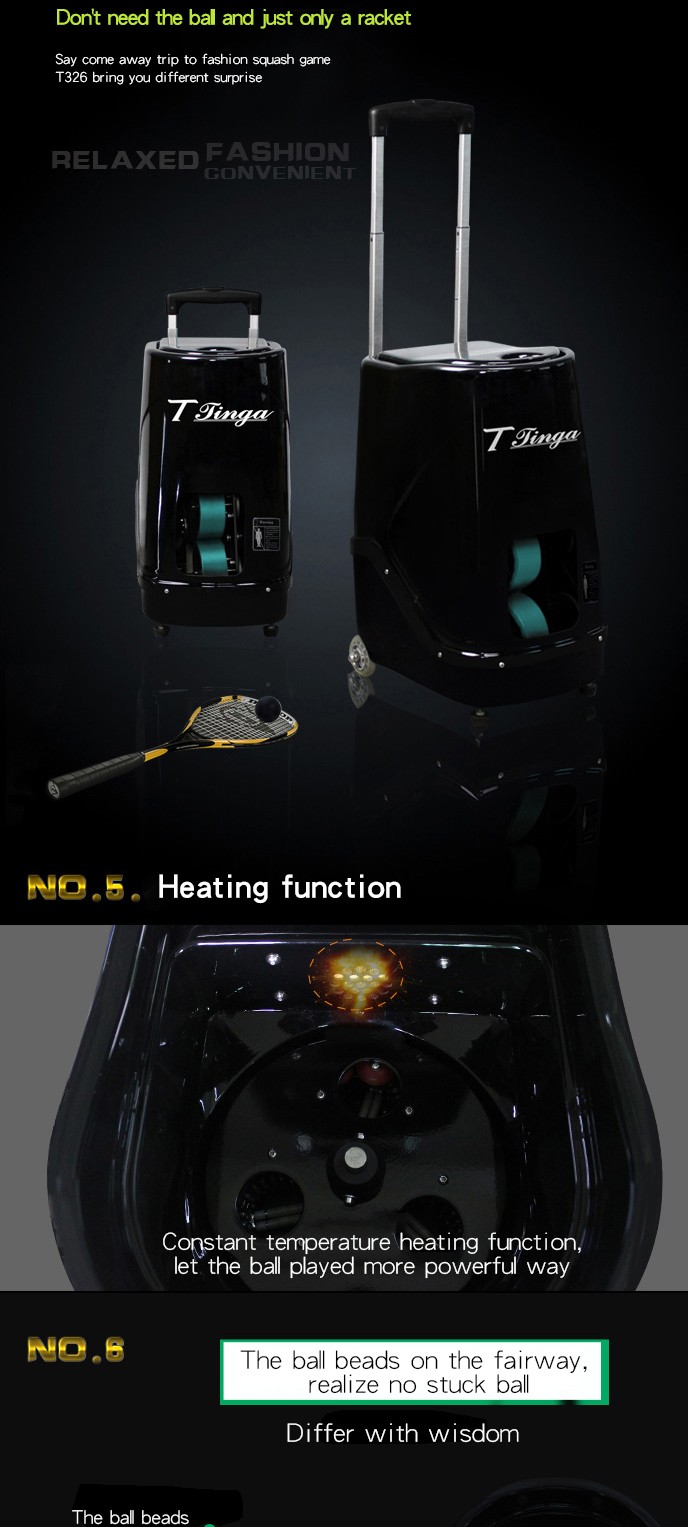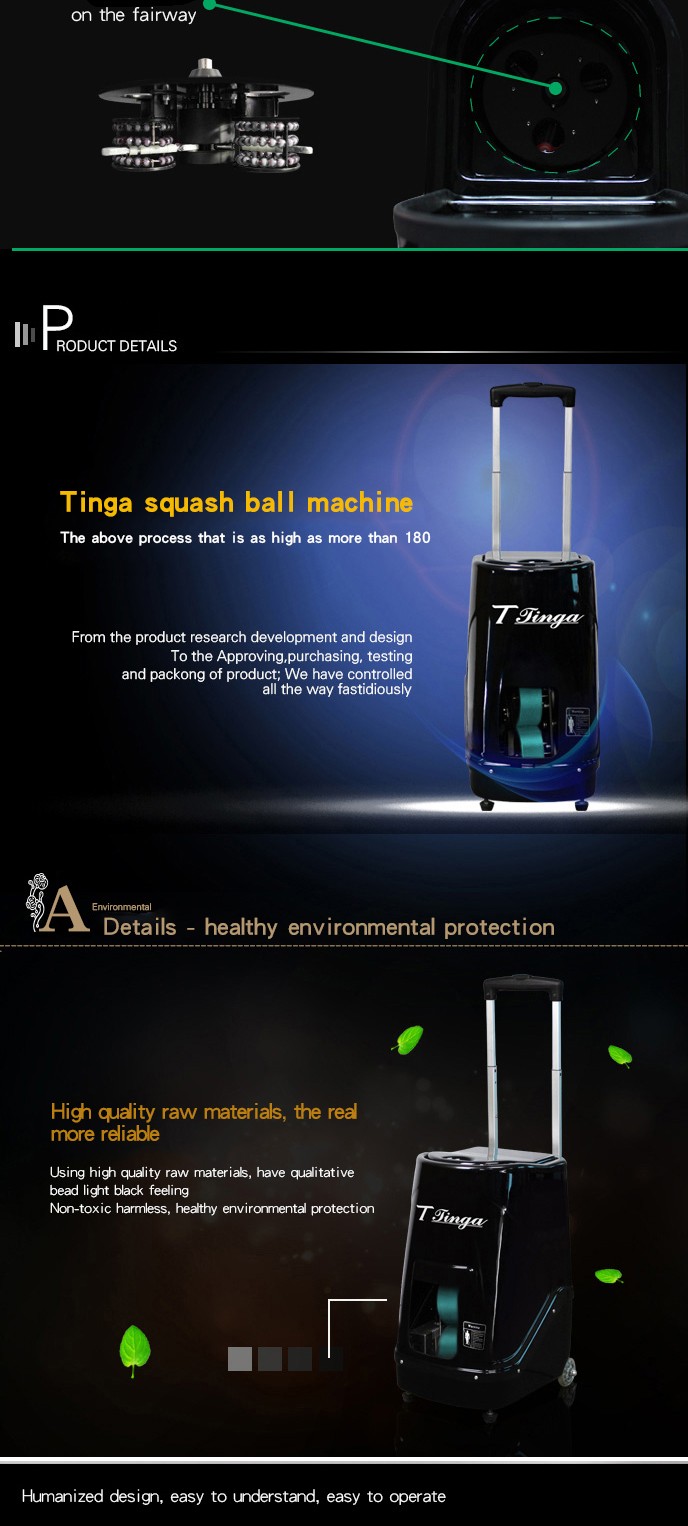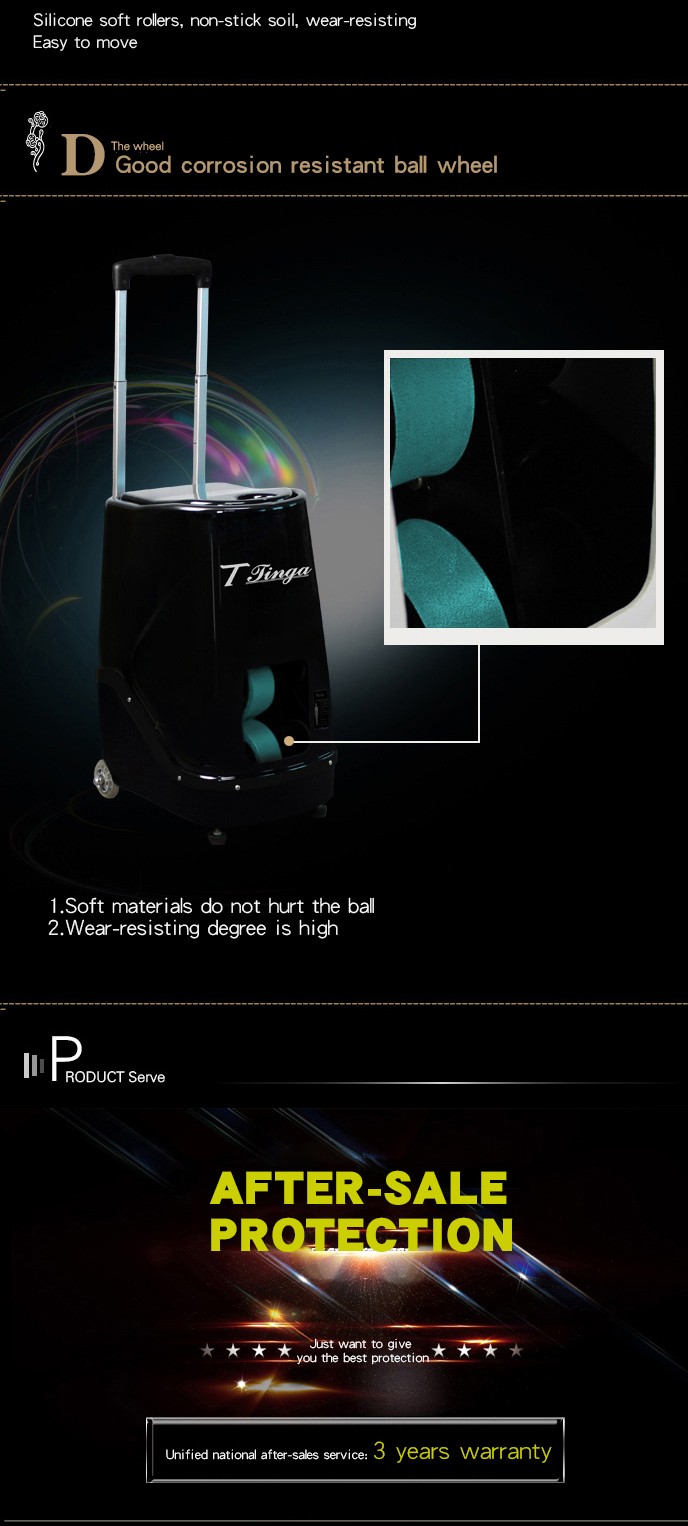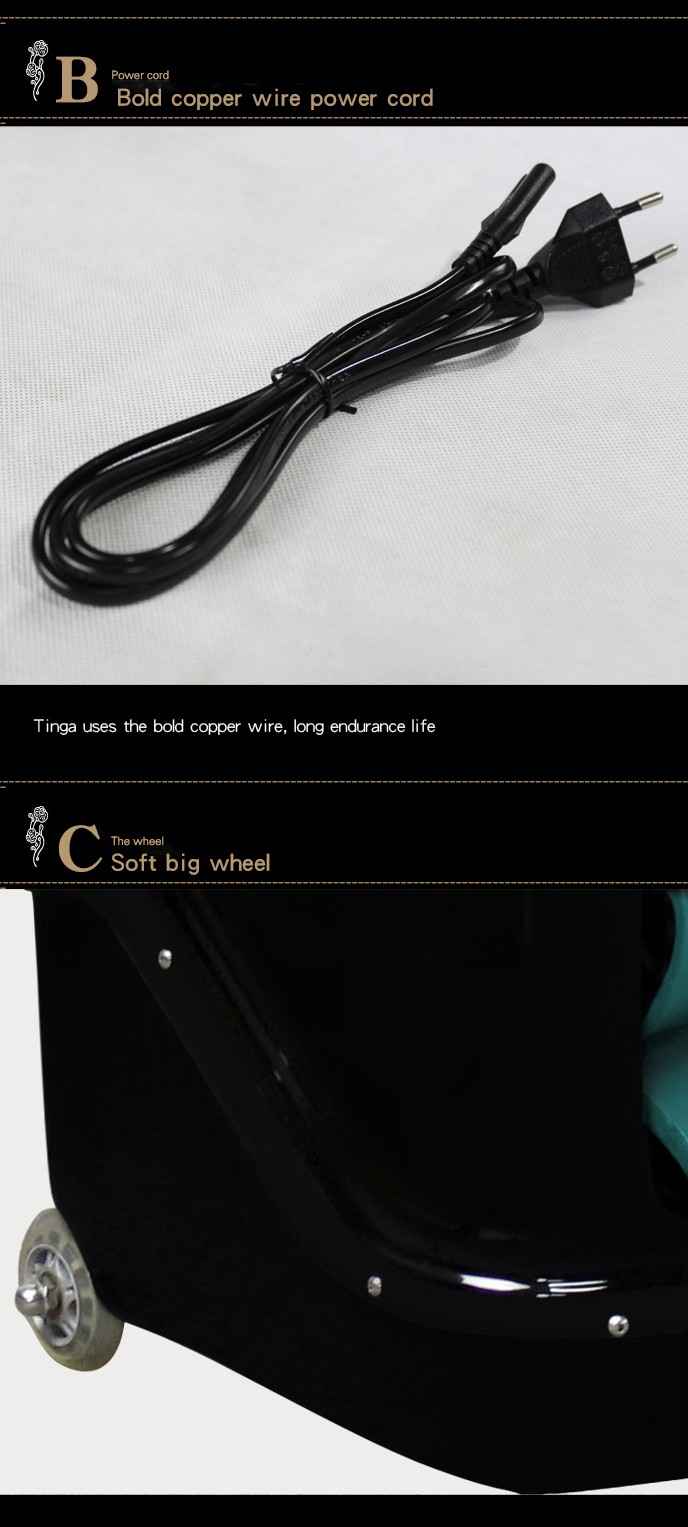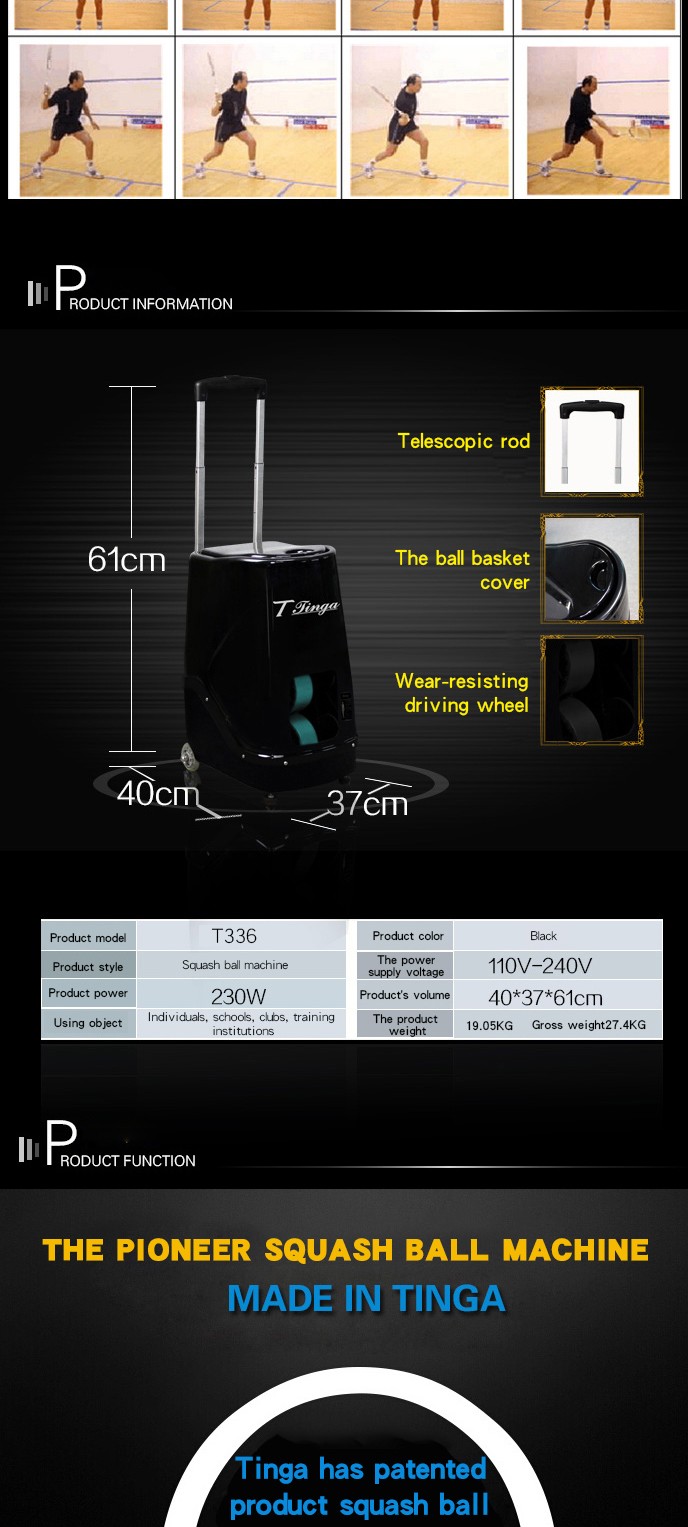 How to pack for shipping :