New top Model badminton shooting machine B1600 siboasi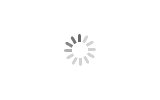 New top Model badminton shooting machine B1600 siboasi
Siboasi

China

In 3 days if small quantity

In stock
This badminton training shooter is our new top model,
have been getting a lot of good feedback for this new top model .

Siboasi B1600 shuttlecock badminton machine model ,
indoor or outdoor playing both are ok, it is with AC and DC power .

Siboasi brand shuttlecock equipment is famous in China, quality is kind stable with
years professional experience for ball shooting machine ,and we have 2 years warranty
for all our clients , pressional after-sales service team are available in 24 hours ,
the quality is guaranteed for all clients .
SIBOASI Badminton shuttlecock shooting machine :
Economical badminton shuttlecock serving machine B1600 :
SIBOASI B1600 is the latest design shuttlecock shooting equipment from Siboasi, it is battery operated portable badminton serving machine can help you to improve your skills at any time without the limitation of a training partner or expensive coaches.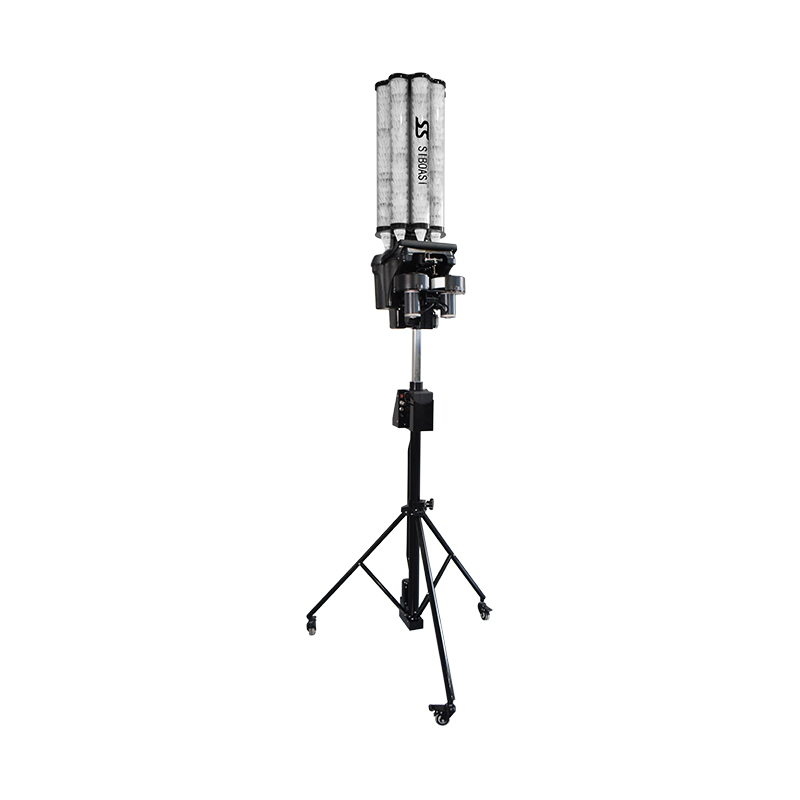 Features of this badminton launching machine model:
1. Full functions with remote control
2. Adjusting the shooting angle electronically
3. Electric lifting system
4. Large capacity lithium battery(working 3~5 hours)
5. Exquisite and Fashionable Outlook
6. Remote control frequency cover 100 meters
7. Large capacity can hold 200 shuttlecocks
Paramete:
Color: Black/Red
Ball Capacity: 200 pcs
Speed: 20-140KM/H
Frequency: 1.2-4.5 seconds/shuttles
Lifting System: Adjustable 0-70 CM
Power: 120W, electric lifting 25W
How does the machine work? and more about siboasi model :
The badminton training machine ball cage will rotate through the rotation of the cage post. After the ball falls, the sensor will directly sense and clamp the ball, and then send the ball to the lower fairway, squeeze through the two service wheels, and then send the ball.

This badminton machine is controlled by a remote, after press and hold for three seconds to turn on the remote,we can see the numbers show in the screen, 20-140 reflect the speed, the left means the angle of left and right, it can be slightly adjusted, from 10-70. This means the angle of up and down, it can be slightly adjusted from 10-40, the right one shows the frequency of serving.

The F in the middle of the remote means fixed-point, we can use it for training backhand fixed-point (midfield and backfield), middle fixed-point (midfield and backfield) and forehand fixed-point (midfield and backfield).

The badminton shooting machine has vertical circulation mode and horizontal circulation mode, you can play low-ball and high-ball vertical combination ball training during vertical circulation mode, in the horizontal cycle, there are two-line and three-line training modes. In the two-line mode, there are three combined functions of wide, medium and narrow.

The most important function of the shuttlecock shooter B1600 is programming mode, you can freely make combination training of 28 points in the court.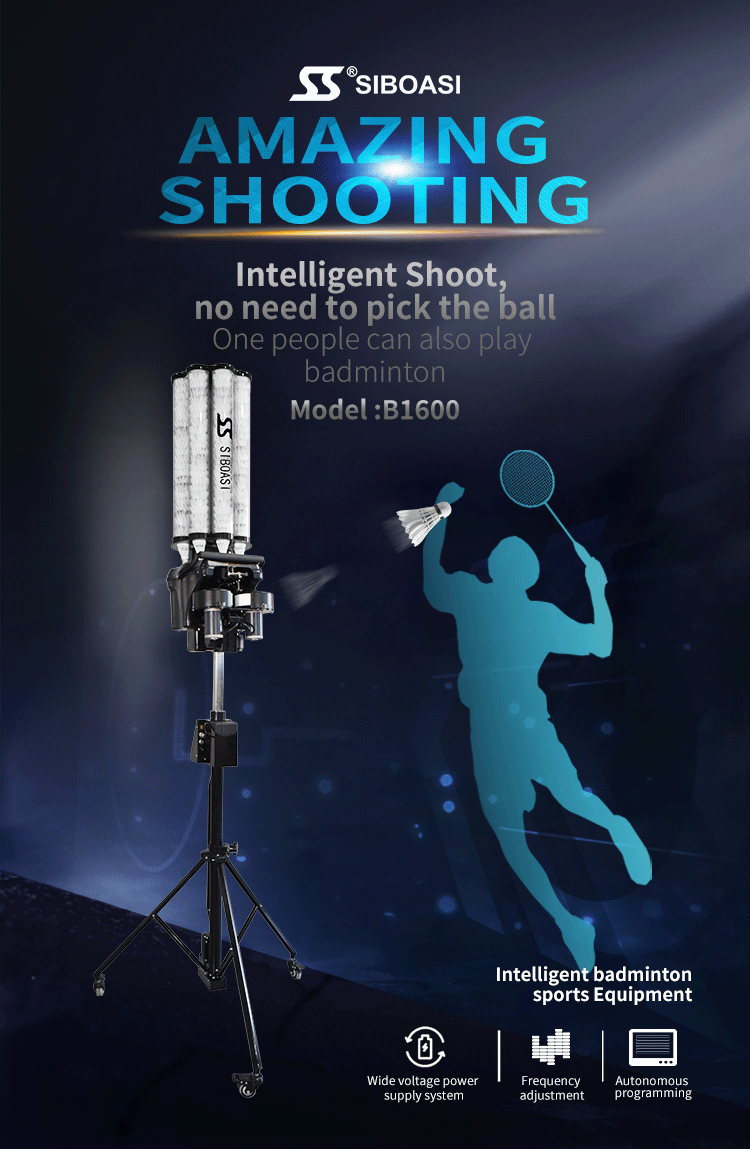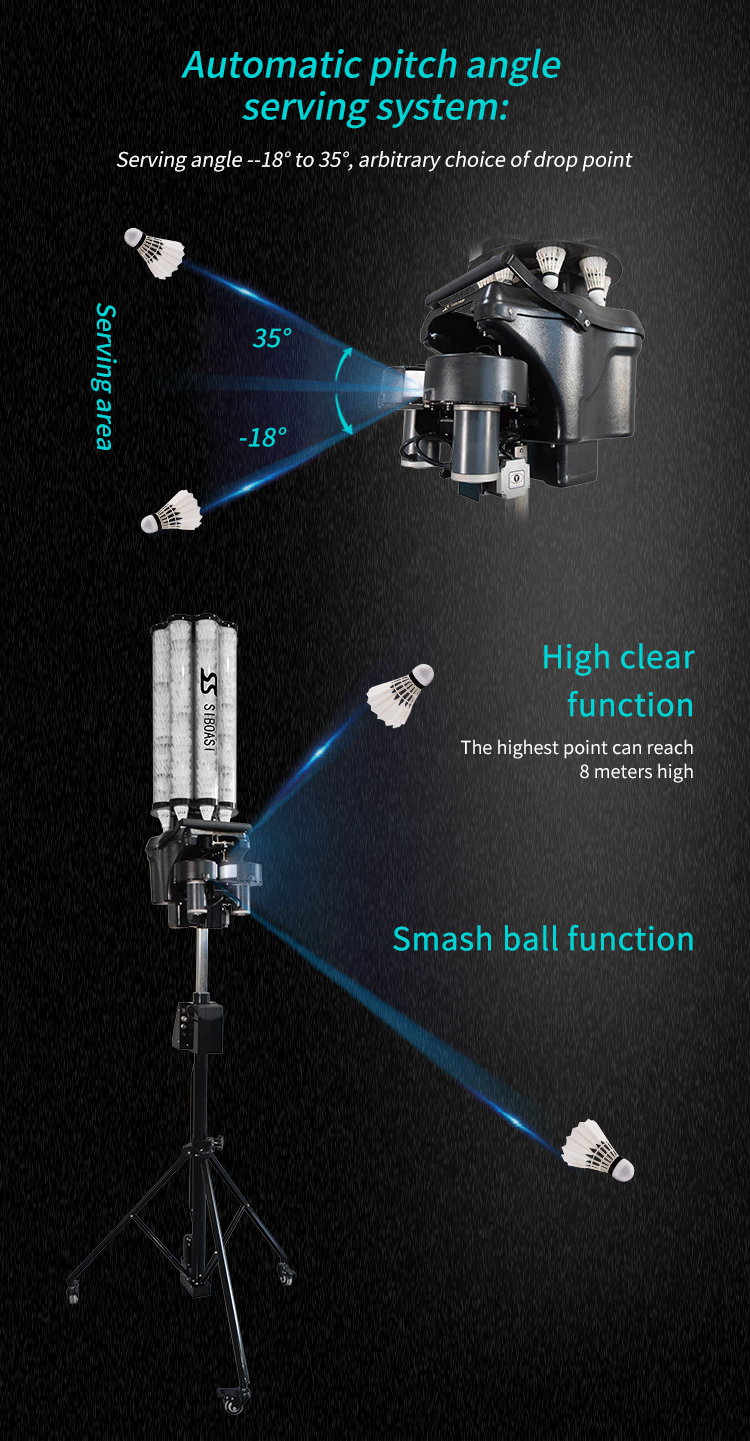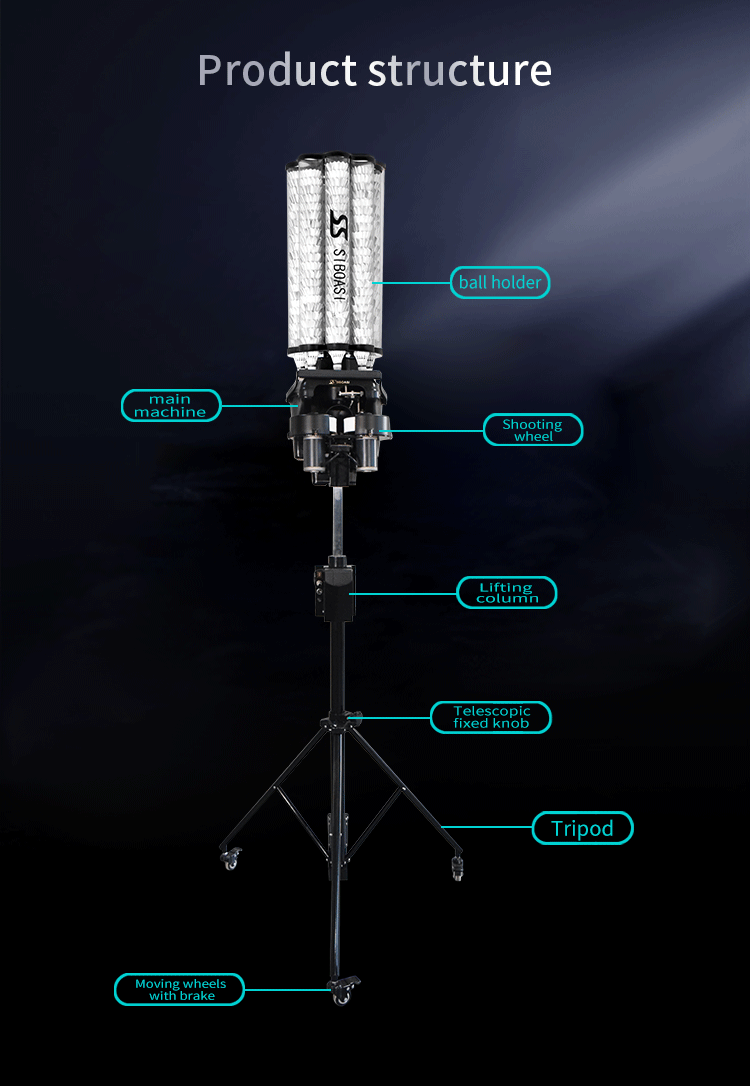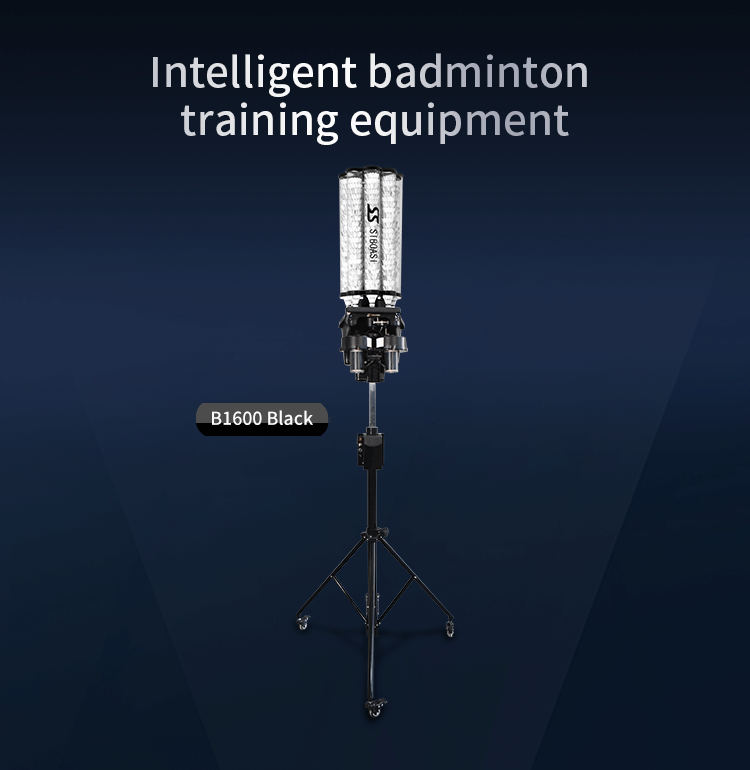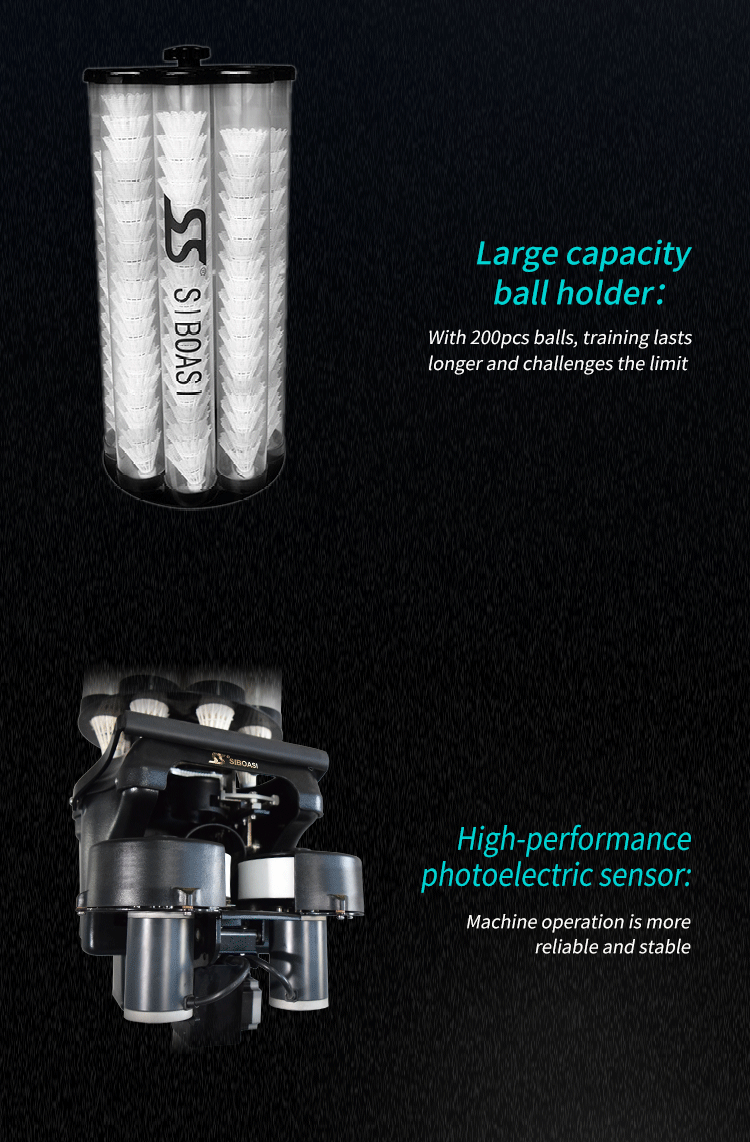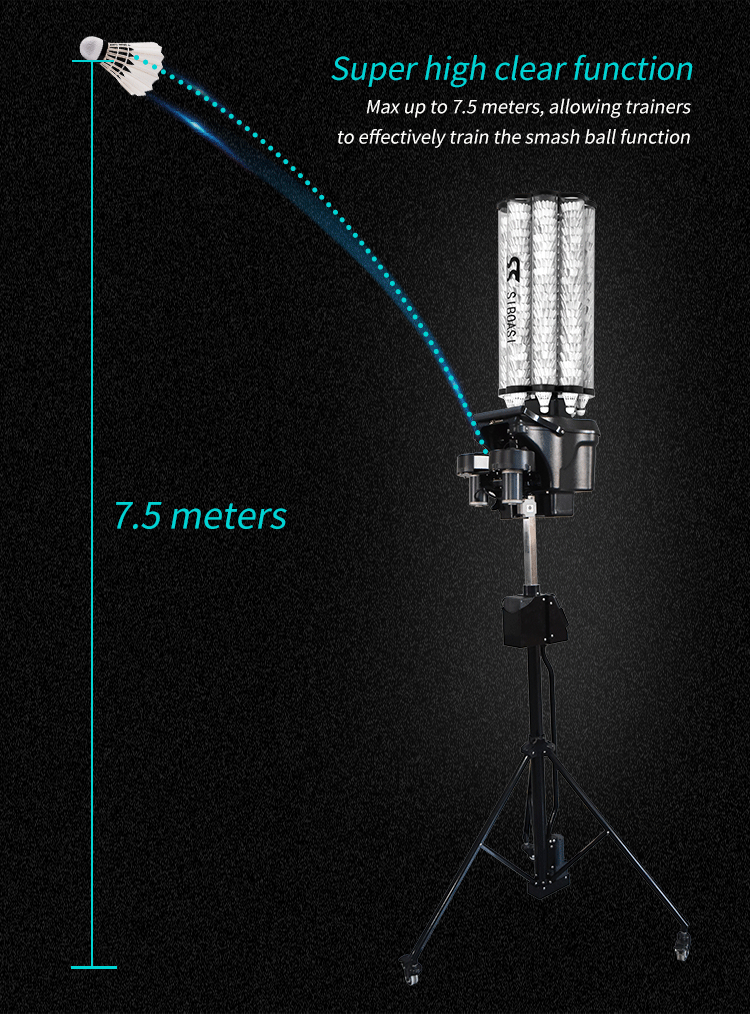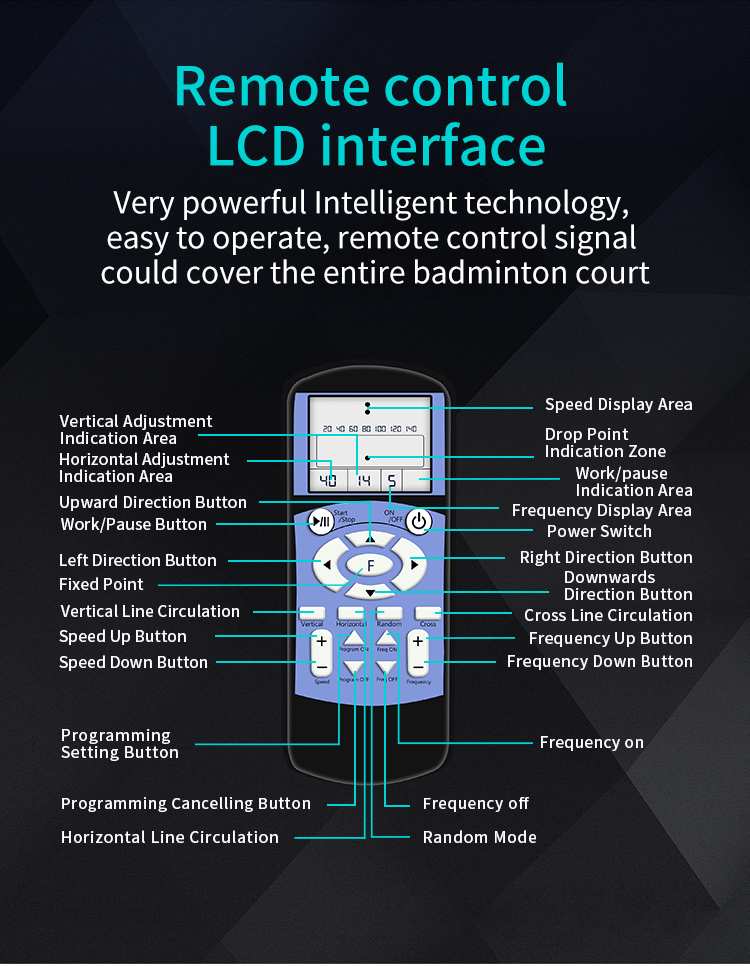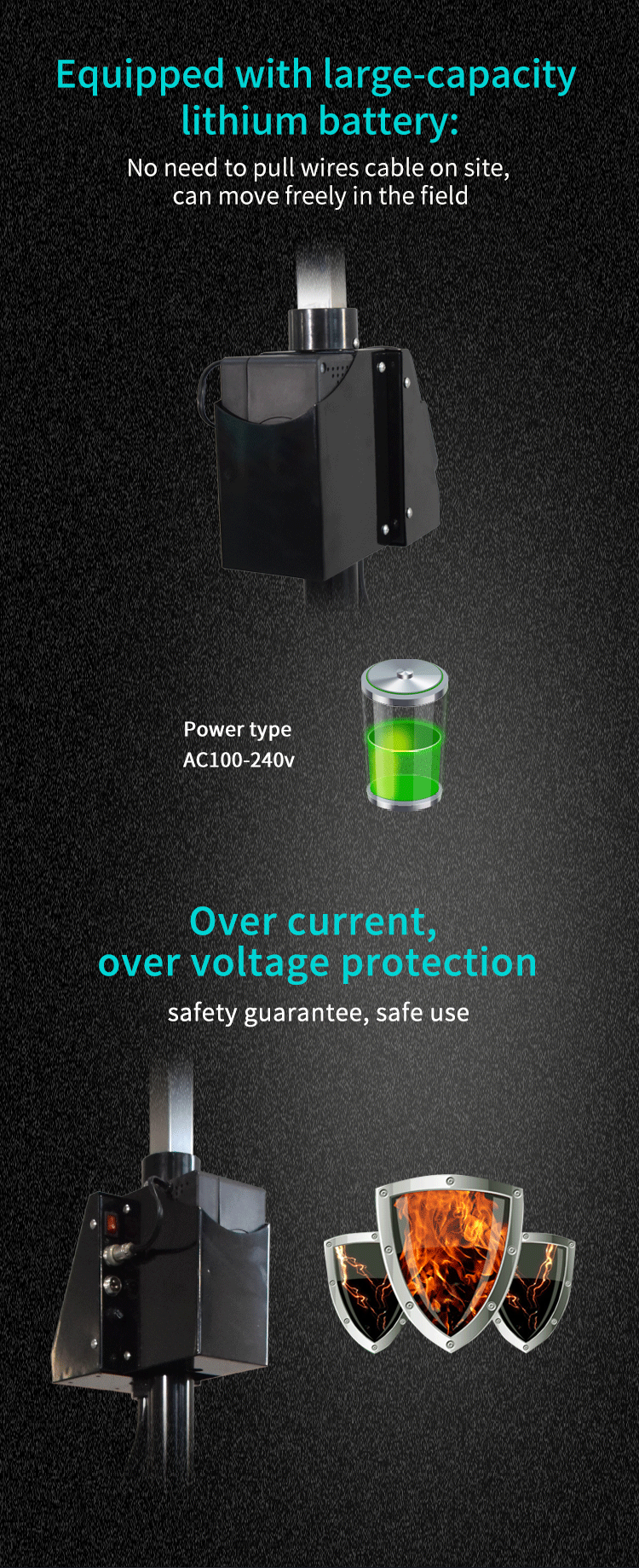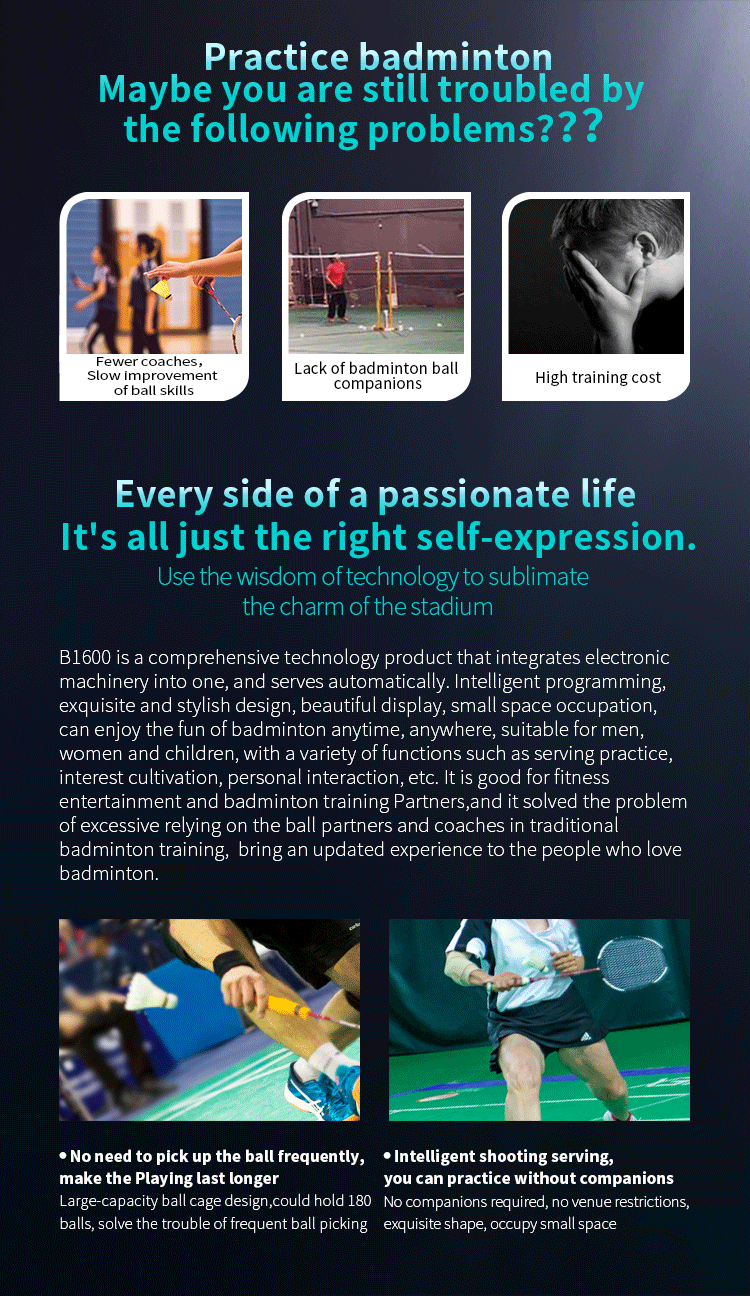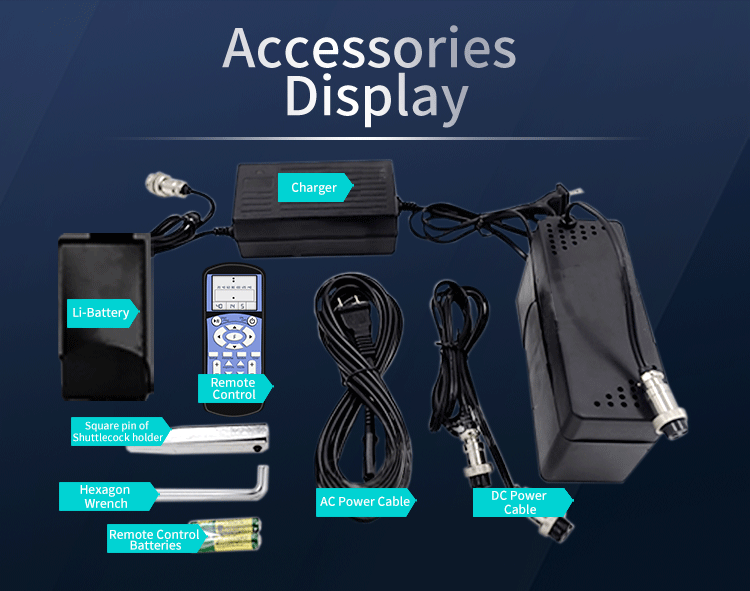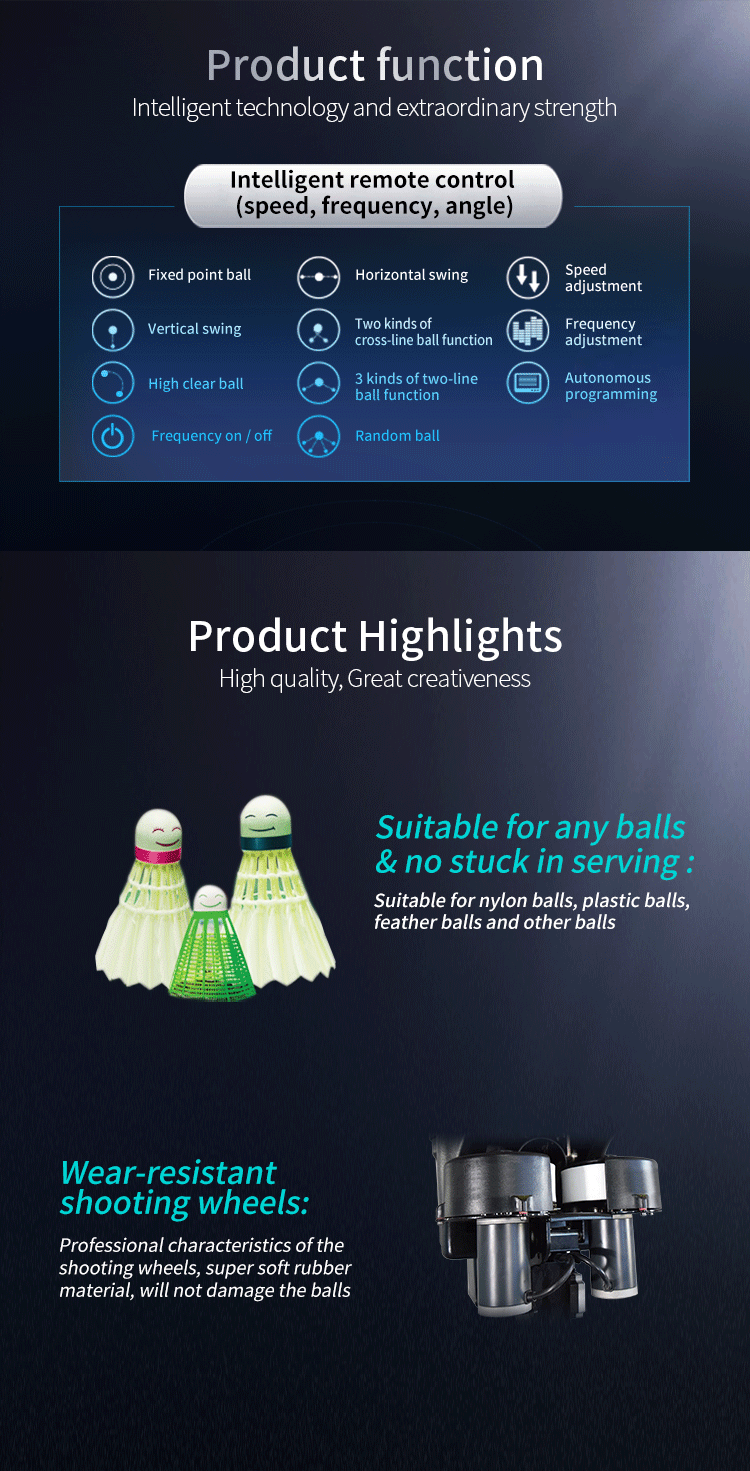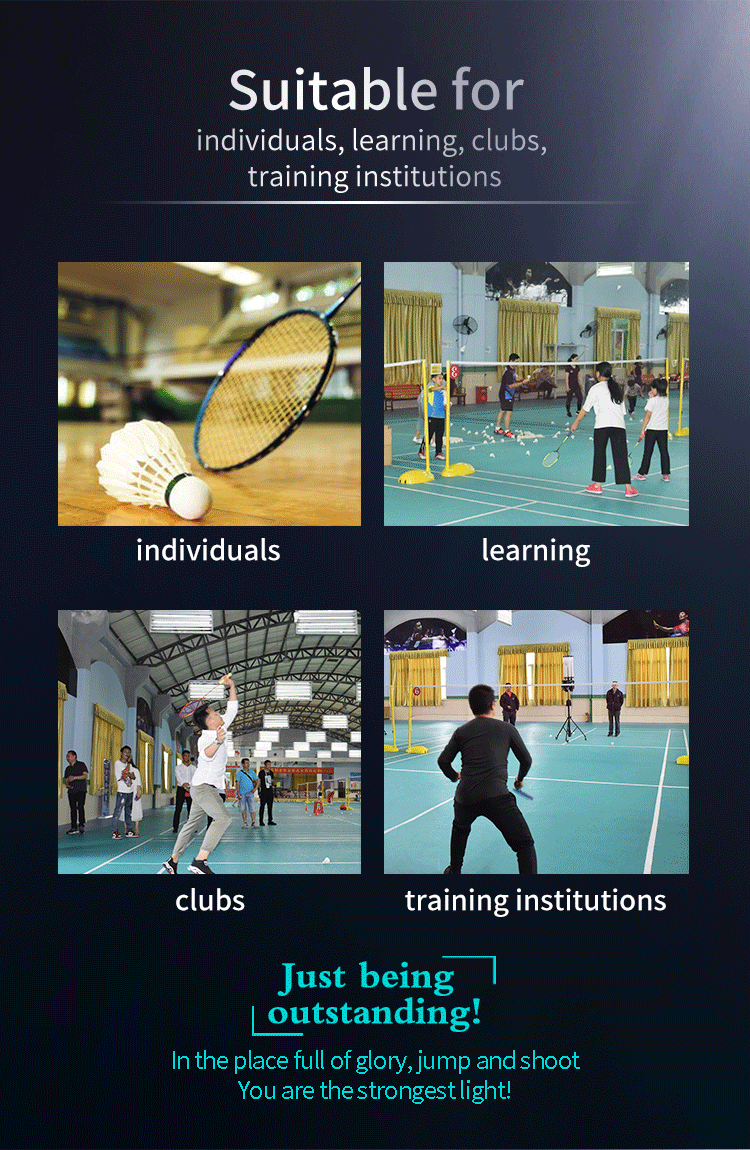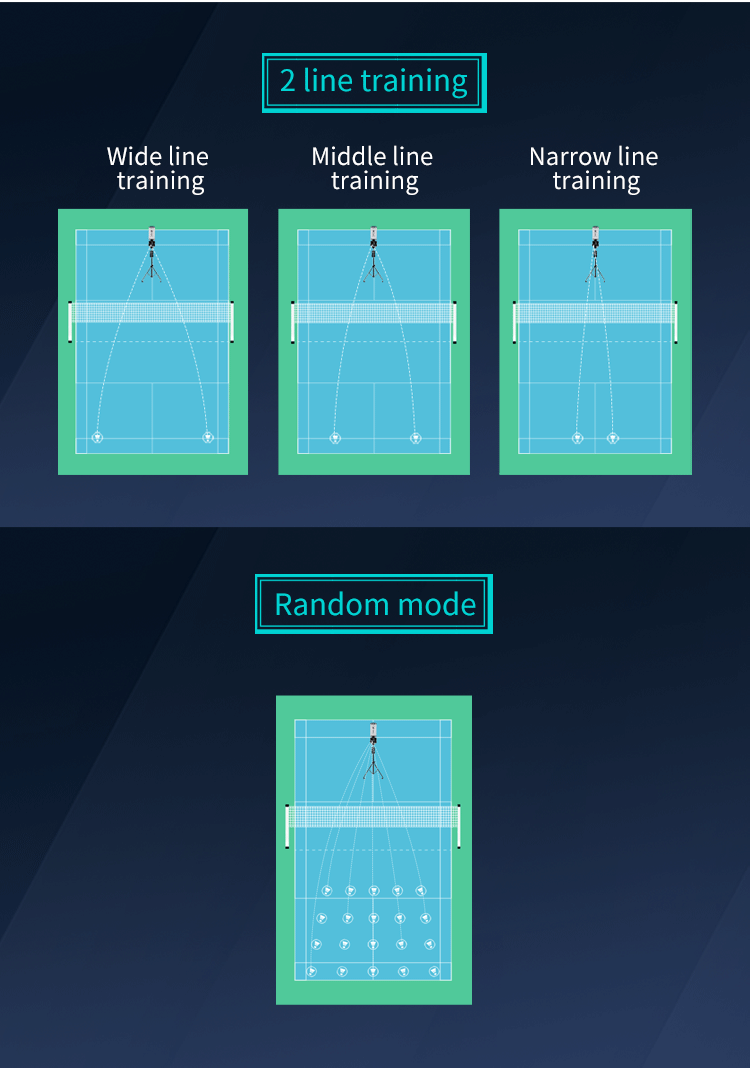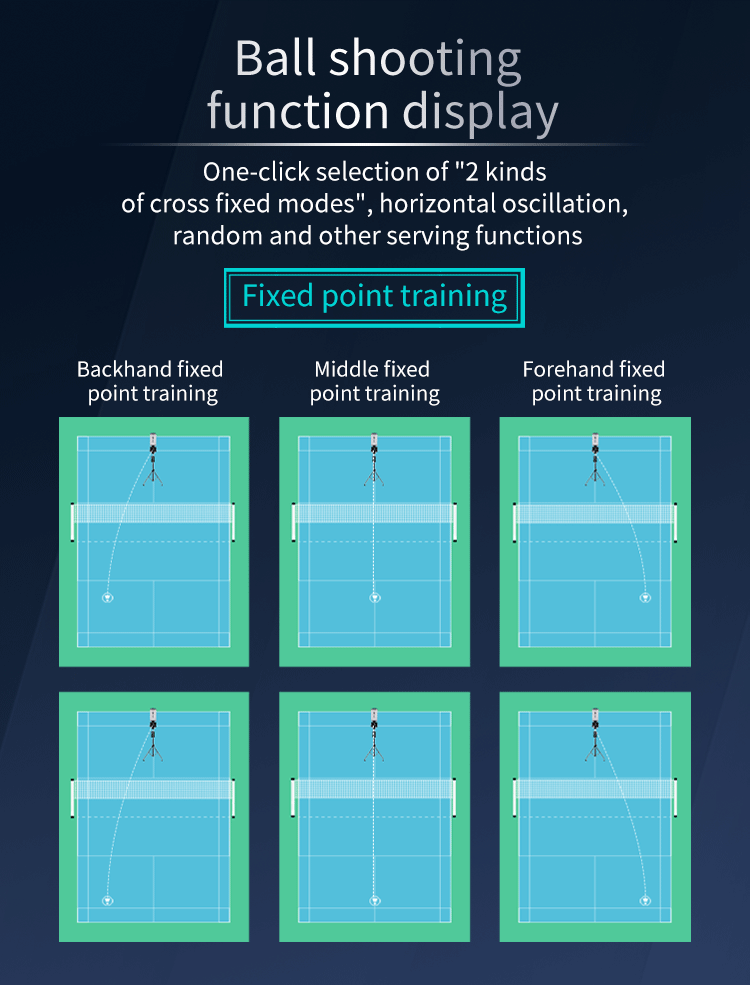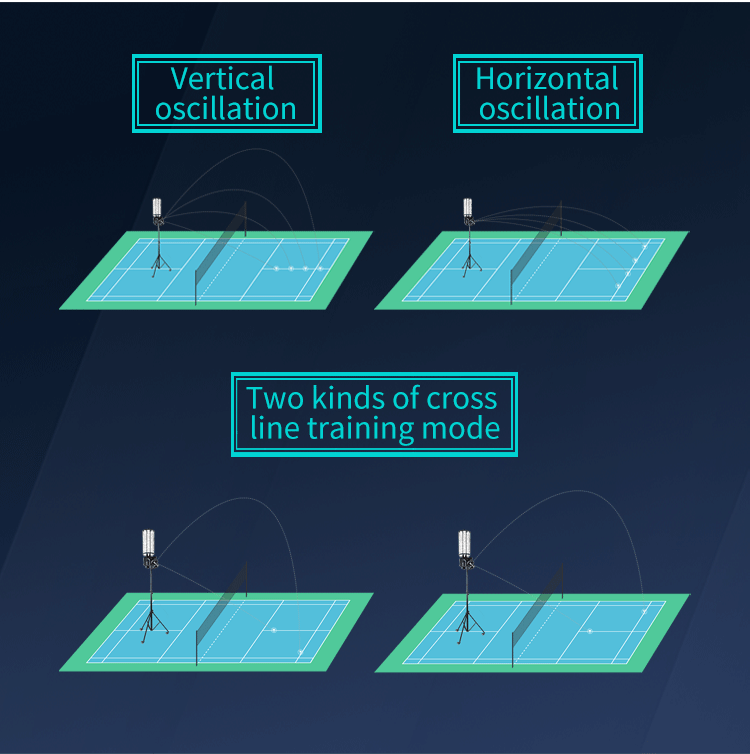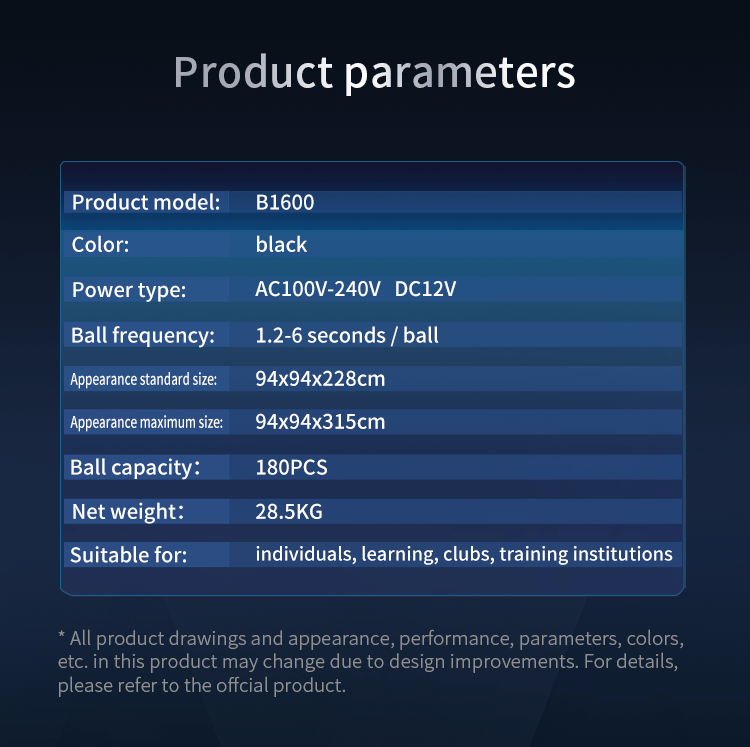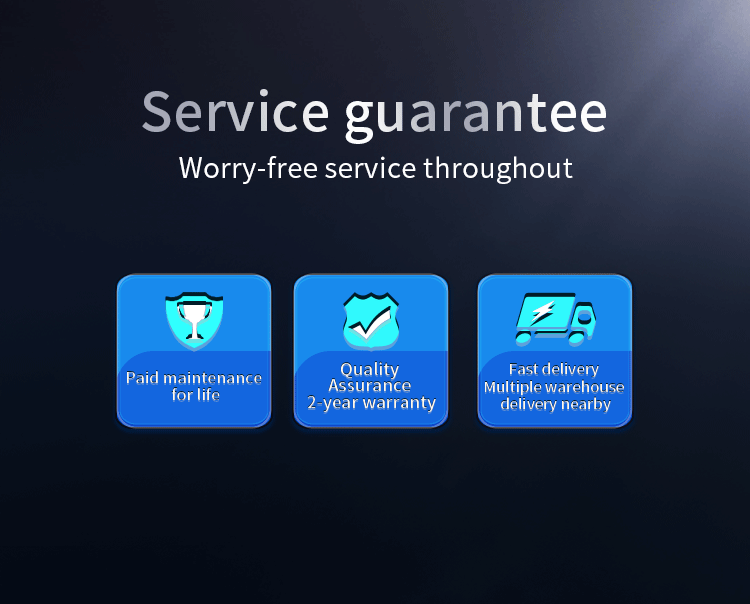 Feedbacks from our clients for badminton playing equipment: