Automatic top electric badminton tennis rackets stringing machine S3169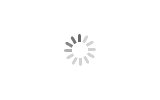 Automatic top electric badminton tennis rackets stringing machine S3169
Siboasi

China

In 3 days if small quantity

In stock
S3169 Siboasi tennis badminton rackets computer stringing machine
is the top model in our factory , and it is the hottest seller so far.

Our this tennis stringing equipment badminton stringing gutting machine
has 4 groups of prestretch, 3 gears for speed ,3 gears for voice.

Siboasi brand rackets tennis stringing machine is famous in China,
quality is kind stable with years professional experience for sports equipment machine ,
and we have 2 years warranty for all our clients , pressional after-sales service team
are available in 24 hours , the quality is guaranteed for all clients .
S3169 Siboasi intelligent top automatic racket string machine :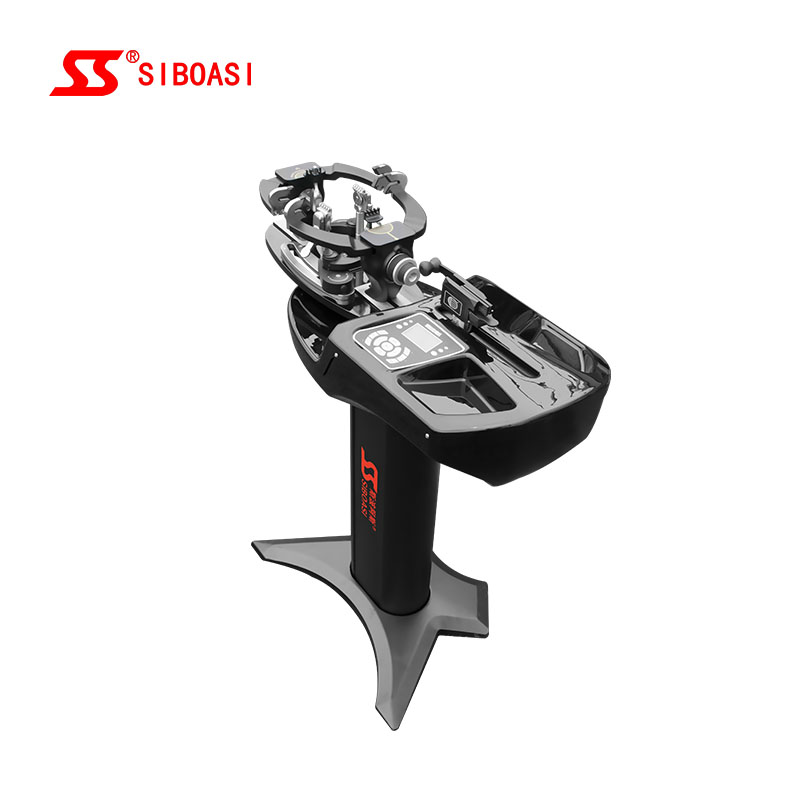 S3169 Siboasi stringing equipment :
[ Product Description]
1.Intelligent computer automatic pound correction, precise to ±0.1.
2.Stable constant pull function
3. Power-on self-checking system
4. The stringing gut machine could store memory function, can set 4 groups of weight.
5. Pulse width modulate, variable speed can be available, protecting the string from hurting when the string is in tension
6.4 groups of pre-stretch, suitable for different string.
7. Sensor automatic string control, improving stringing speed and avoid breakdown.
8. This badminton tennis stringing gutting equipment store memory for stringing times.
9. Three gears for speed.
10. Knot and pound increasing set, automatically reset after finishing.
11."Menu" includes chinese and english interface, function parameter.
12. Three gears for voice.
13.The voltage is 100-240V, suitable for any countries.
14.LB and KG transfer function.
15.Pound adjust function.
16.Automatic return back function over time
17.Stringing head has the string protection system. And can adjust according to the stringing route.
18. Full tool set for free
[Racket clamped system]
*Synchronouss racket clamped system with round working plate, fast and uniform stress, Double use for tennis and badminton rackets
* Clamp with badminton and tennis dual use,using special materials to contact with racket, no hurting and convenient to string.
* Use high pounds protector make the racket more stable
* Patent anti-sliding clamp base system, not accidental loosening after locking , durable, no fault;
* This system totally overcomes racket deformation problem due to clamp base slipping.
* This clamp base system has been sold for more than 10 years, without any repair, designated use by many countries buyers.
[Product Parameters]
1.Voltage: AC100V-240V
2.Color :black
3.Weight:100KG
4. Volume:88*58*69CM/66*55*39CM
[Accessories]
Full tools
[After Service ]
Supply spare parts and technical service for free within 24 month if any quality problem due to non-human factors.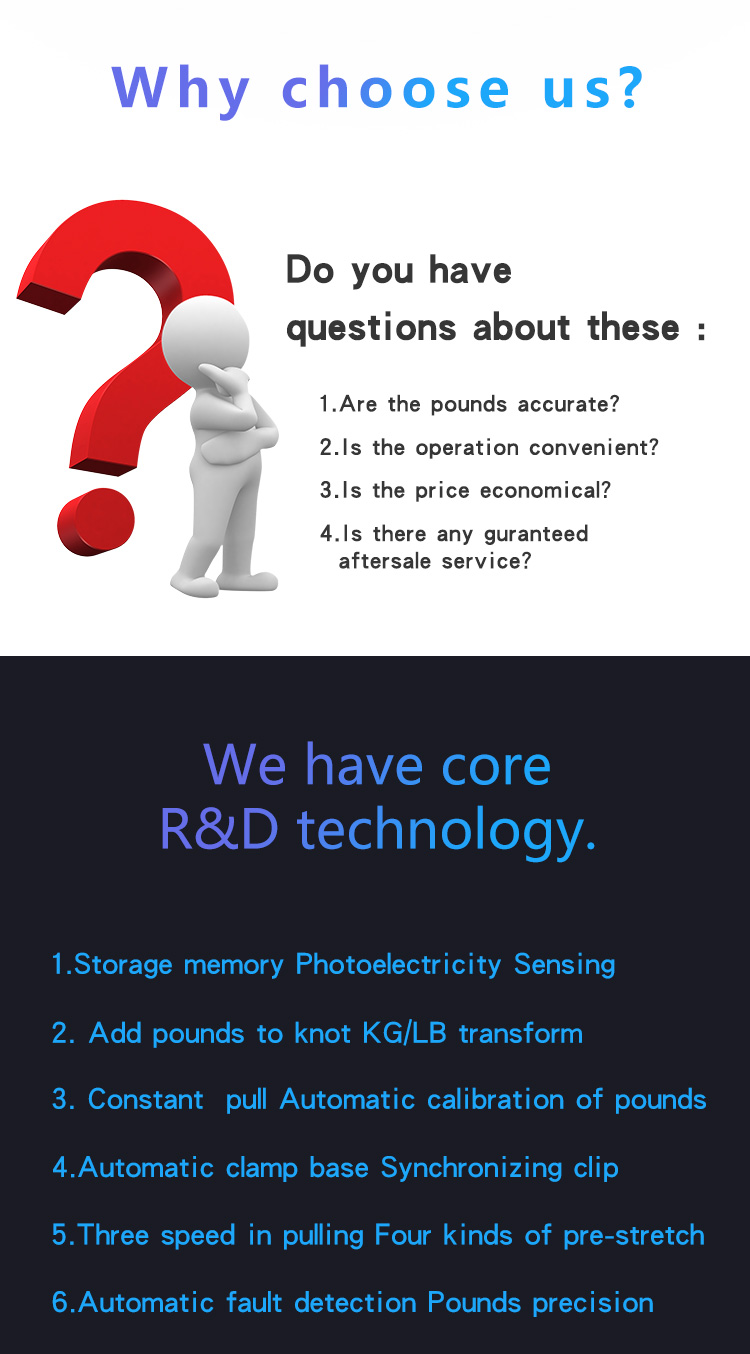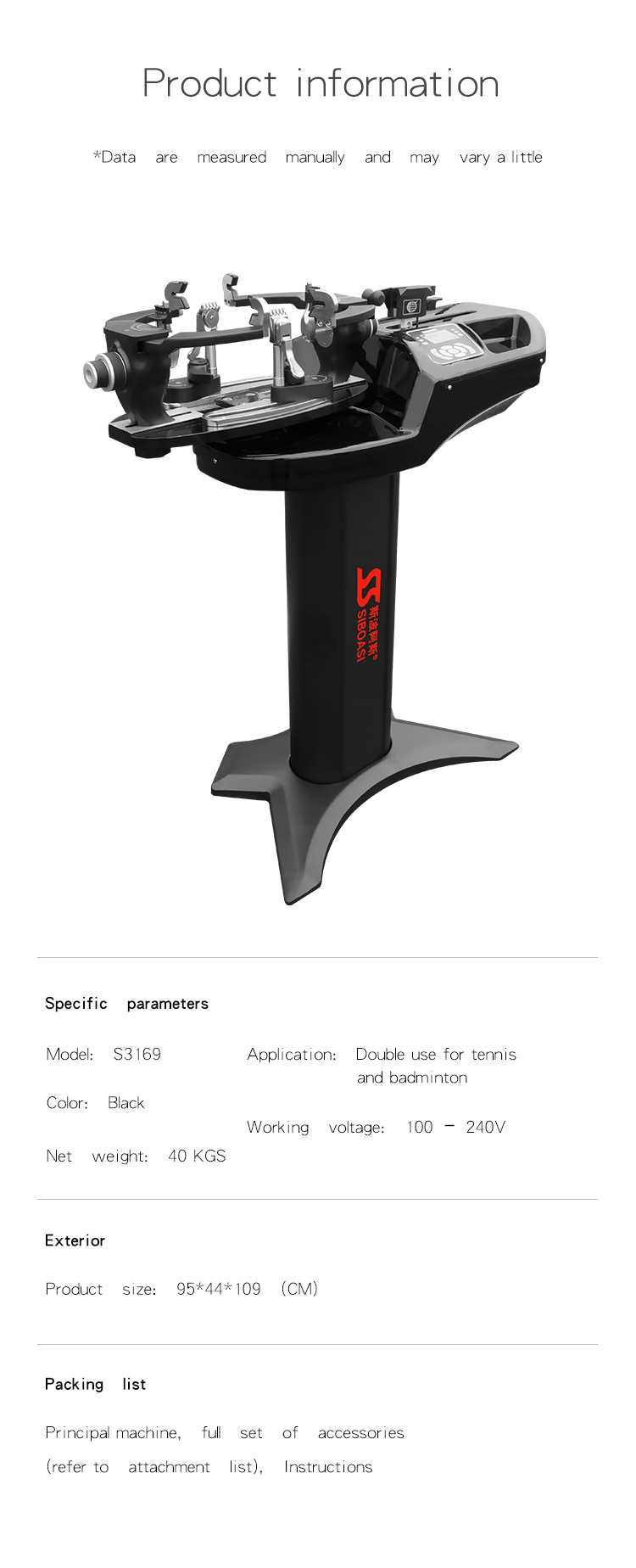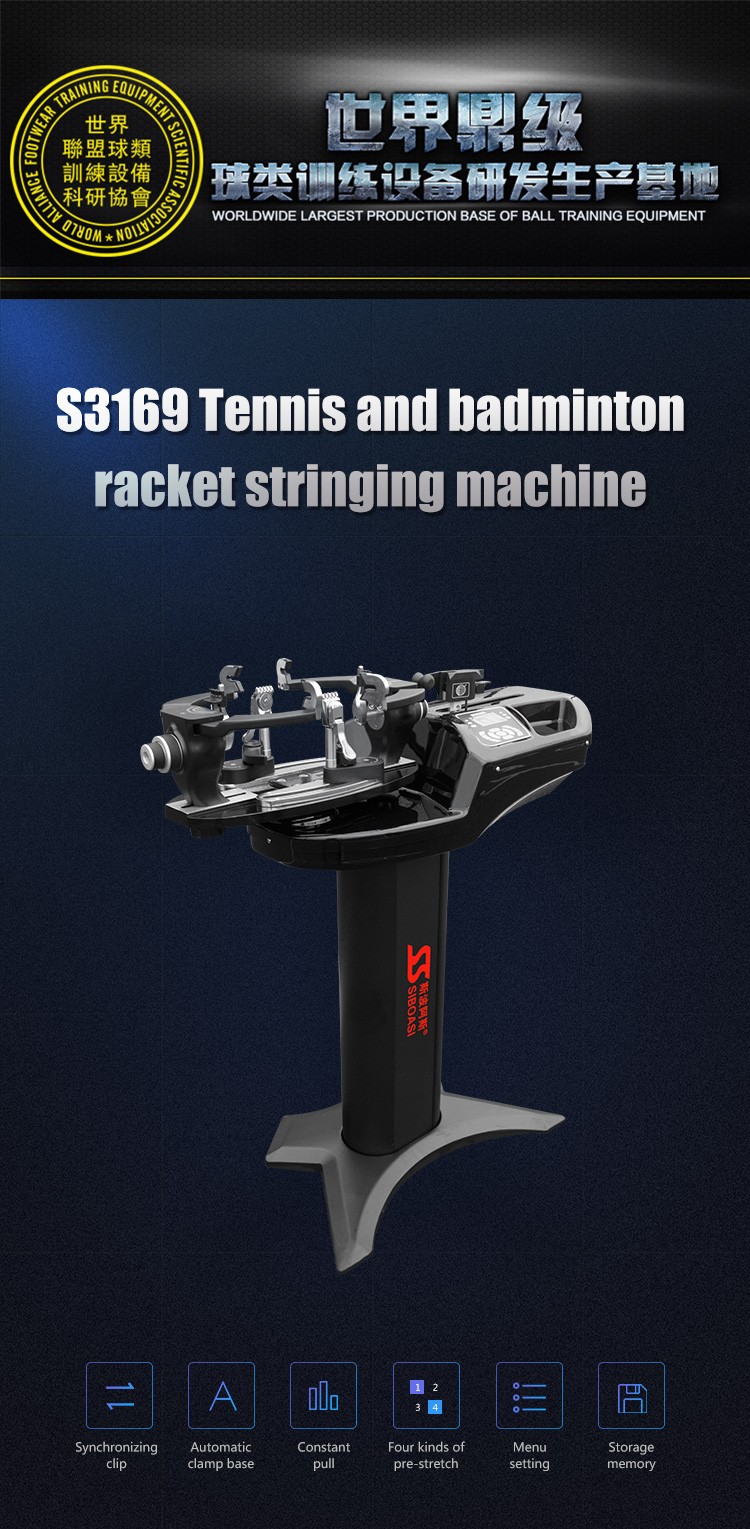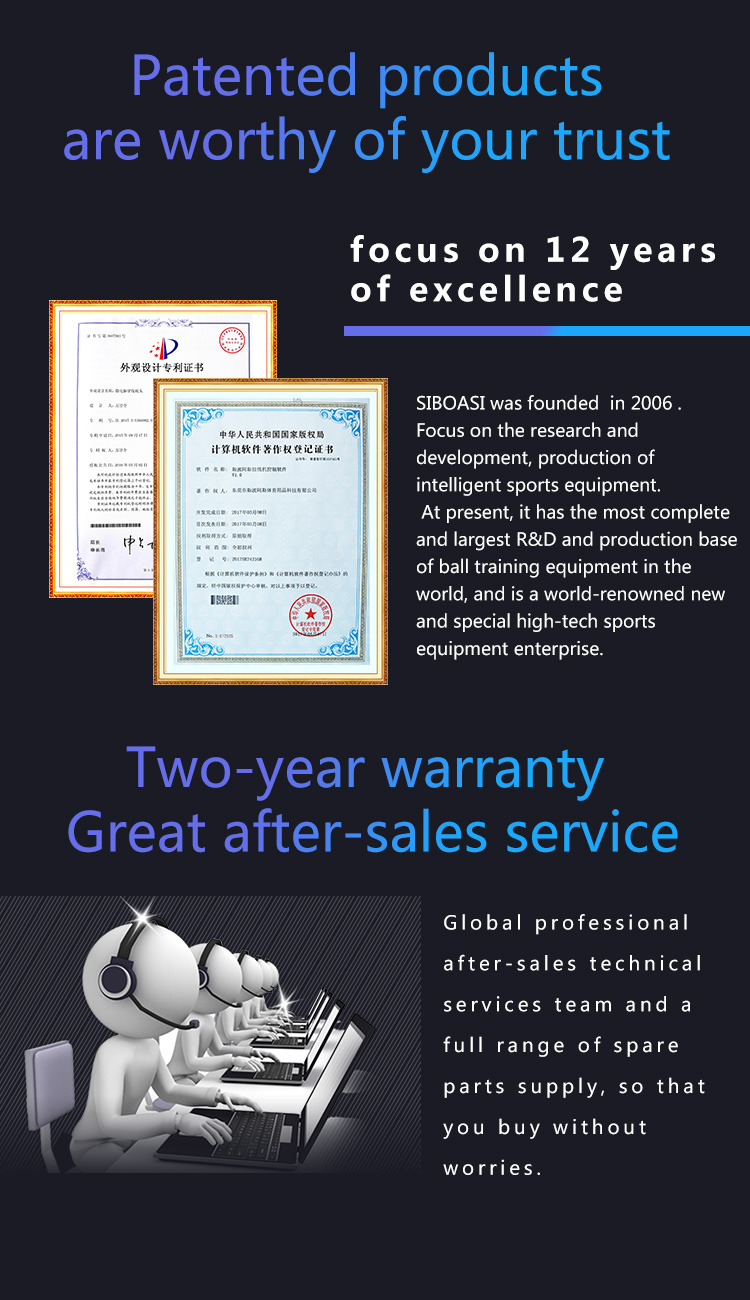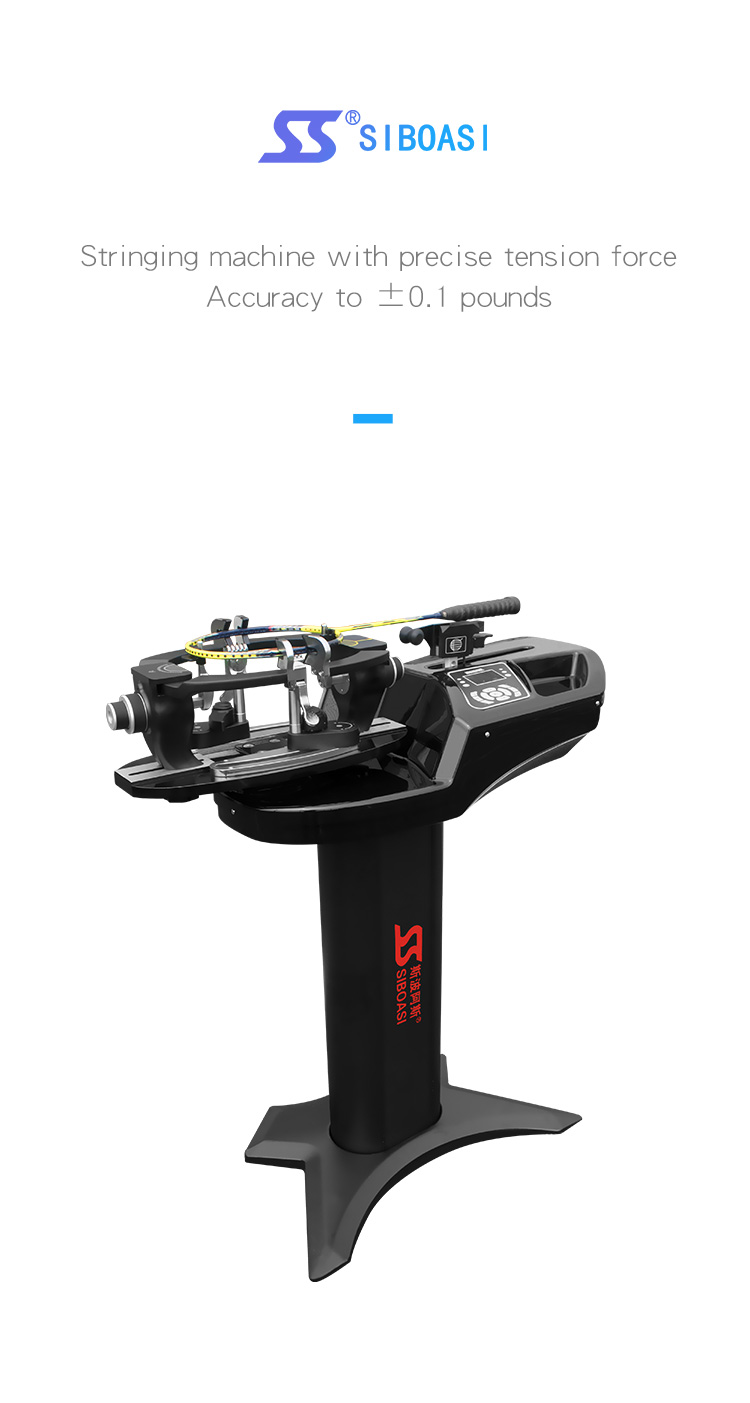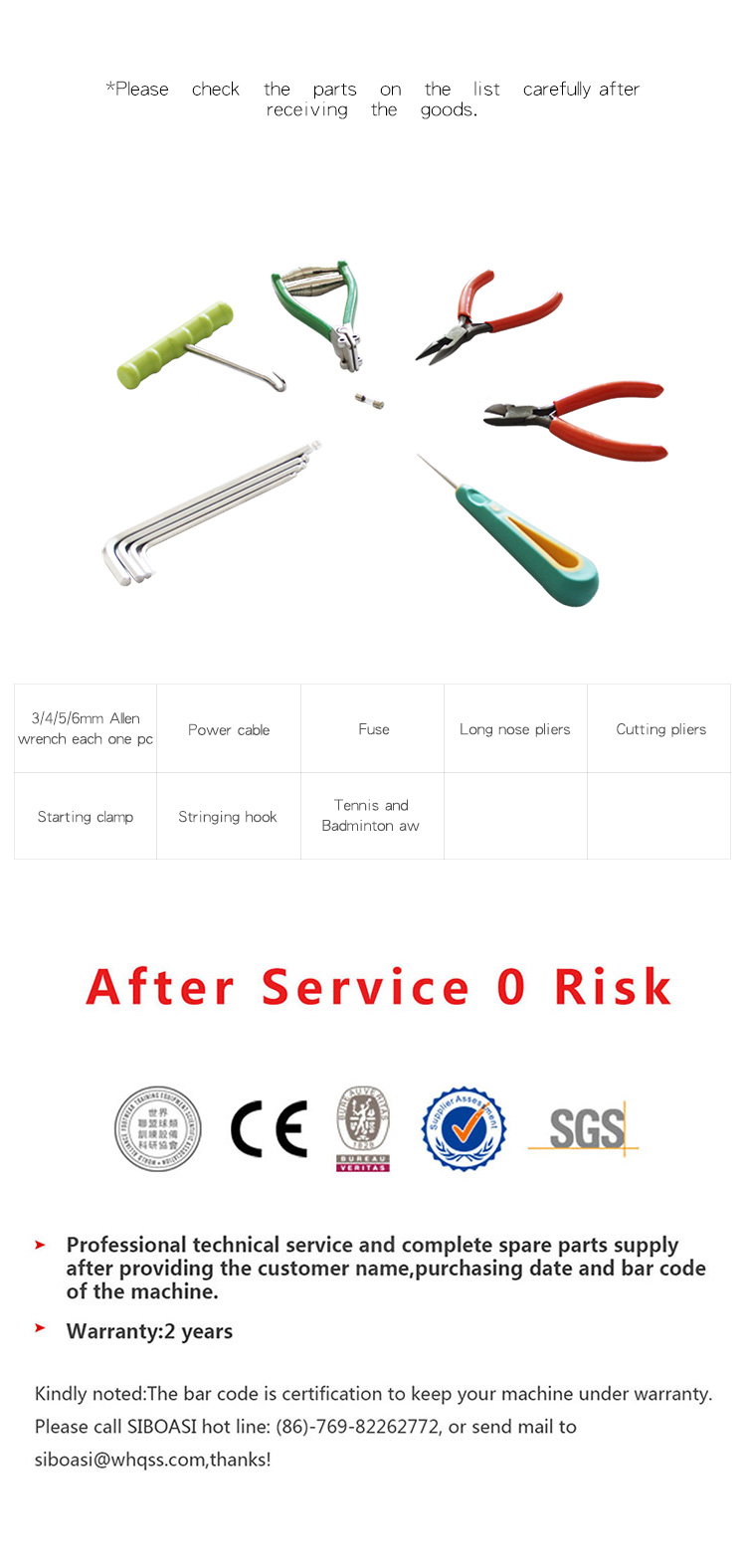 What our clients think of our racquets stringing machine :