Siboasi squash ball training machine 336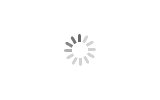 Siboasi squash ball training machine 336
Siboasi

China

In 3 days if small quantity

In stock
336 siboasi brand squash equipment for training ,
automatic shooting out squash ball ,very popular model.

Our squash machine is kind good for playing, training, coaching,
it is ideal playing partner for you .

Siboasi intelligent squash ball feeding machine is in high quality,
with our more than 14 years professional ball making experience ,
and having 2 years warranty for all our clients , with
our high efficient after-sale service team,clients do not
need to worry about the quality at all .
Siboasi 336 squash machine :
A tip for improving your playing squash ball skills:
Playing in a straight line and maintain a good distance between the balls; when hitting the ball, hit the ball to the back corner; hit a straight ball and keep the ball close to the side wall; after hitting the ball, quickly return to the midfield; always pay attention to the movement of the ball and the opponent; let Your opponent is running around the court; try to hit short shots; try to use volleys; delay hits in time; control the rhythm of the game.
Choosing our siboasi squash ball training equipment , it would help you to get your playing skills into higher level , and getting more fun ,enjoy . Siboasi squash ball machine would become your best playing ball device.
More about our squash ball shot equipment :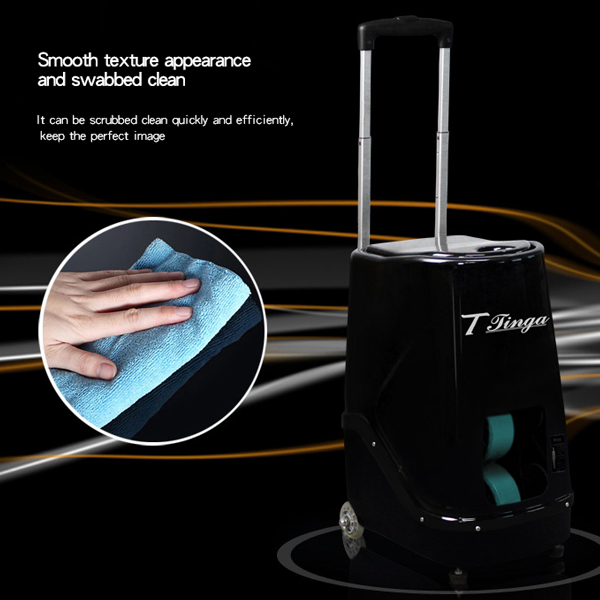 Function:
1. Full function intelligent remote control( speed, frequency, angle, rotation, etc.)
2. Intelligent drop point programming, self program different modes of training
3. Remote-control infinitely adjusted the placement with different vertical angle and horizontal angle
4. One button to choose "6 kinds of cross line fixed modes", horizontal movement, vertical movement and other functions
5. The battery working time is 2-3 hours to let you train anywhere and anytime.
6.Built-in directional control
7.Constant temperature heating function
8. No stuck ball
9.The built-in lithium battery, working time can last for 2-3 hours.
10.The charger built-in small fan
11. Longer service life.
12. Squash ball machine – Can send a half-high ball or high ball , let you experience the different battle!
REMOTE CONTROL FUNCTION of this squash cannon ball machine:
Fixed-point, vertical circulation, horizontal circulation, randomized, cross circulation, independent programming, Topspin, backspin, speed regulation, Frequency regulation, vertical horizontal infinite fine-tuning
Product parameter for this squash sport equipment:
1. Model : Squash ball machine 336
2. Color: Black
3. The power supply voltage:110v-240v
4. Product volume:40*37*61cm
5. Using object: Individuals, schools, clubs, training institutions
The squash ball shooter 336 model is a high quality programmable squash training machine. With the Programmable Squash machine ,you could easily make your own exercises for 20 different positions. Adjustable in height and all kinds of possibilities for horizontal movements (continuous left / right, 2-line function). The machine works on 110/220V and on (external) battery.
Built-in heating of squash balls. Includes remote control, charger and power cord. The machine has an in-built heating for the squash balls.

The squash machine is regularly upgraded, the "looks", operating and features may change during the time. If you want more exact details, please contact us.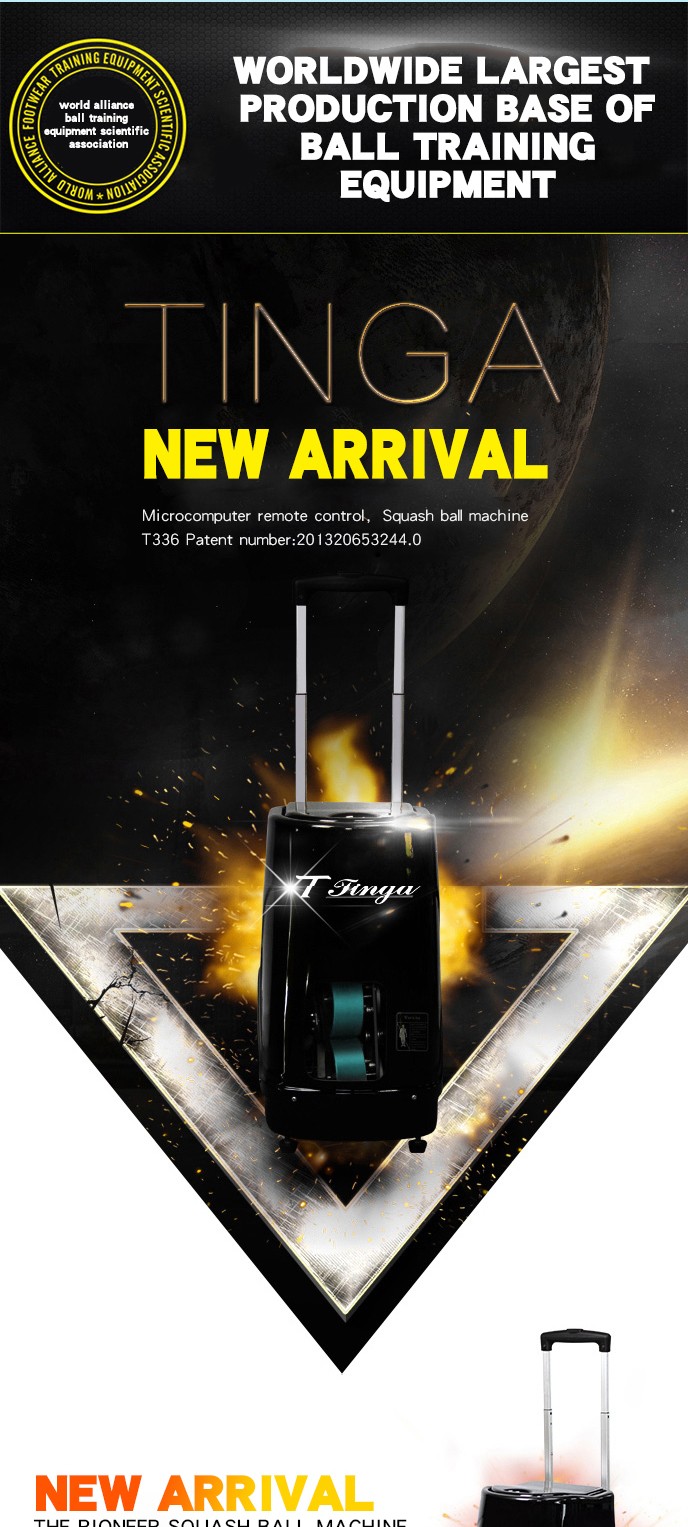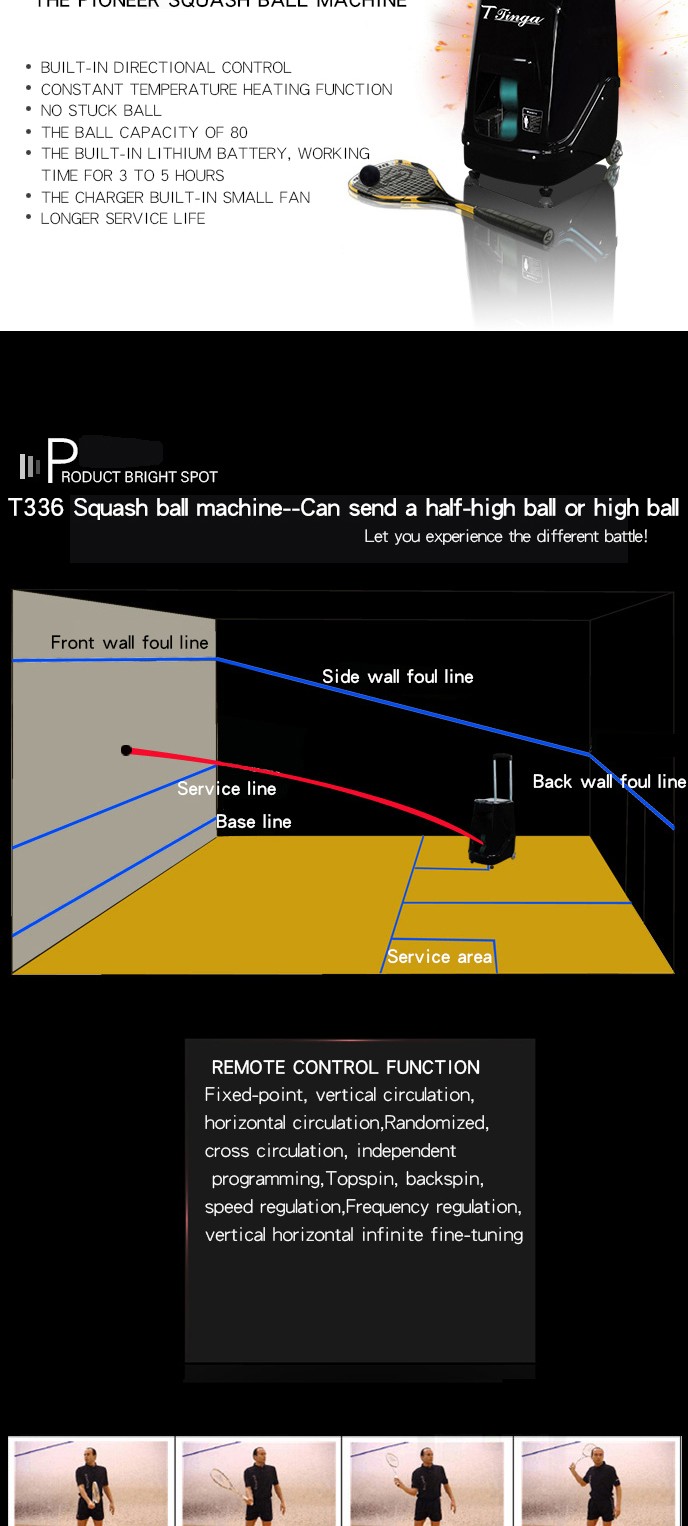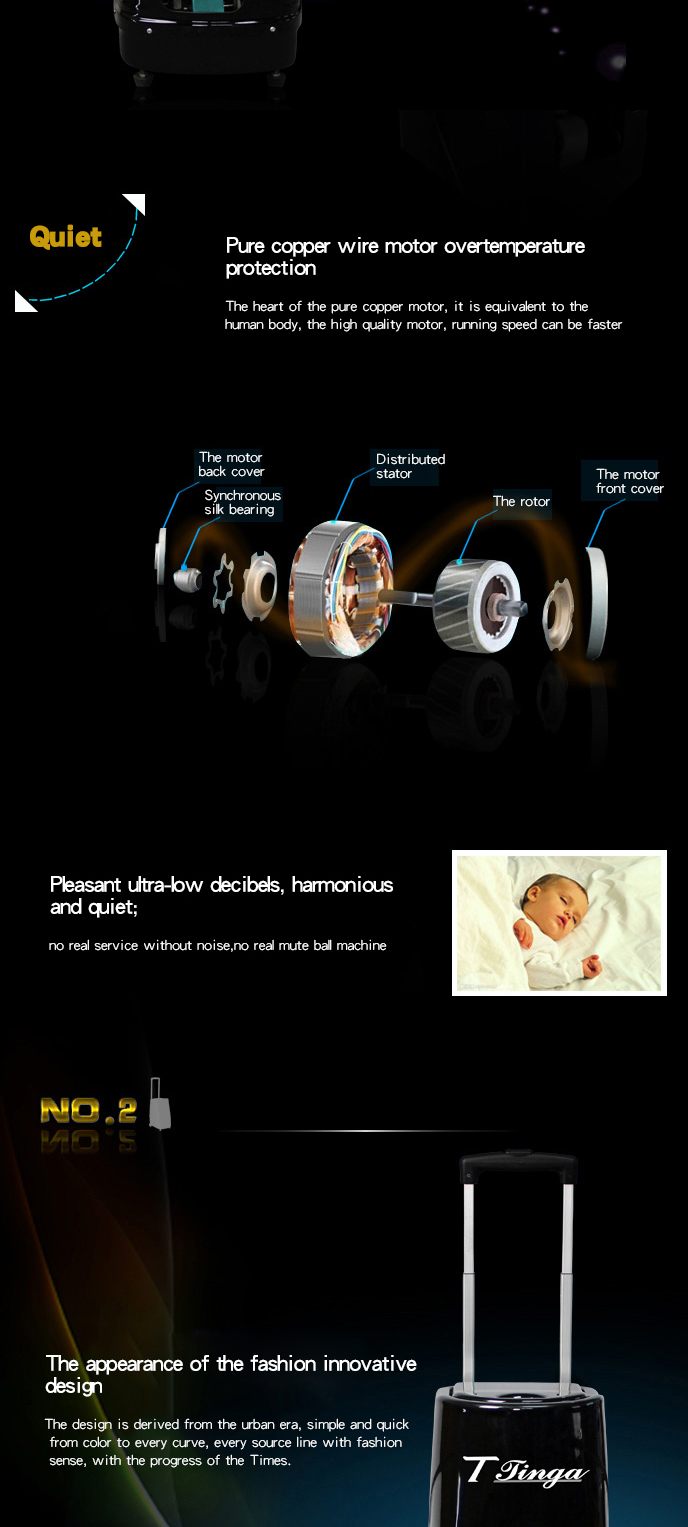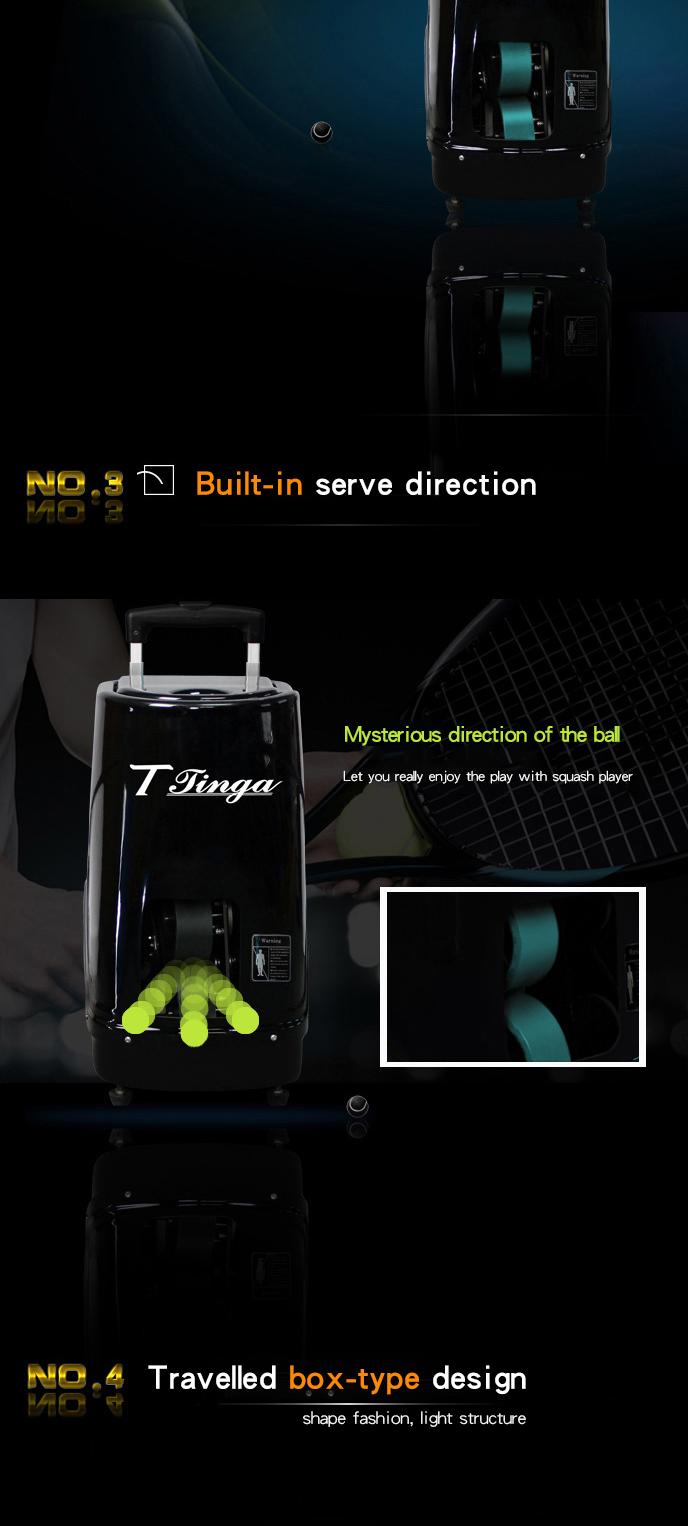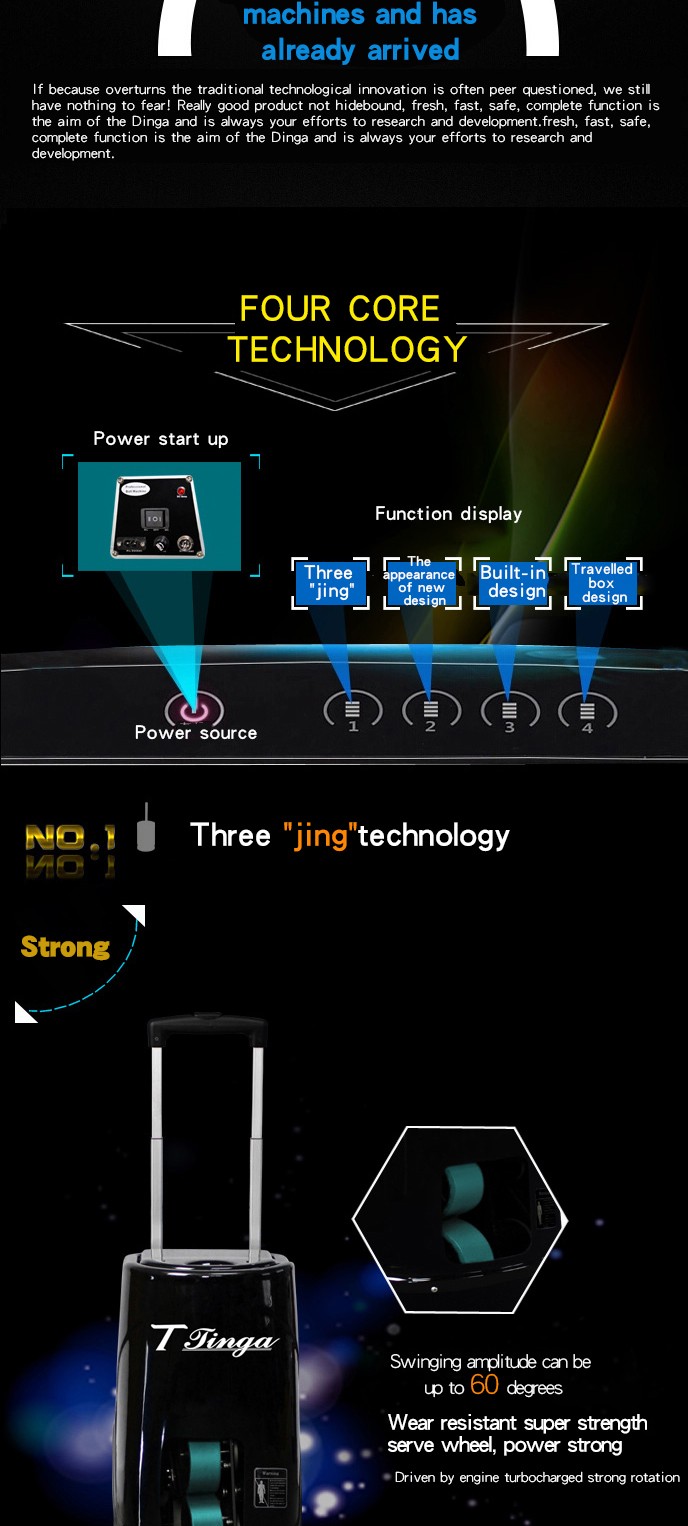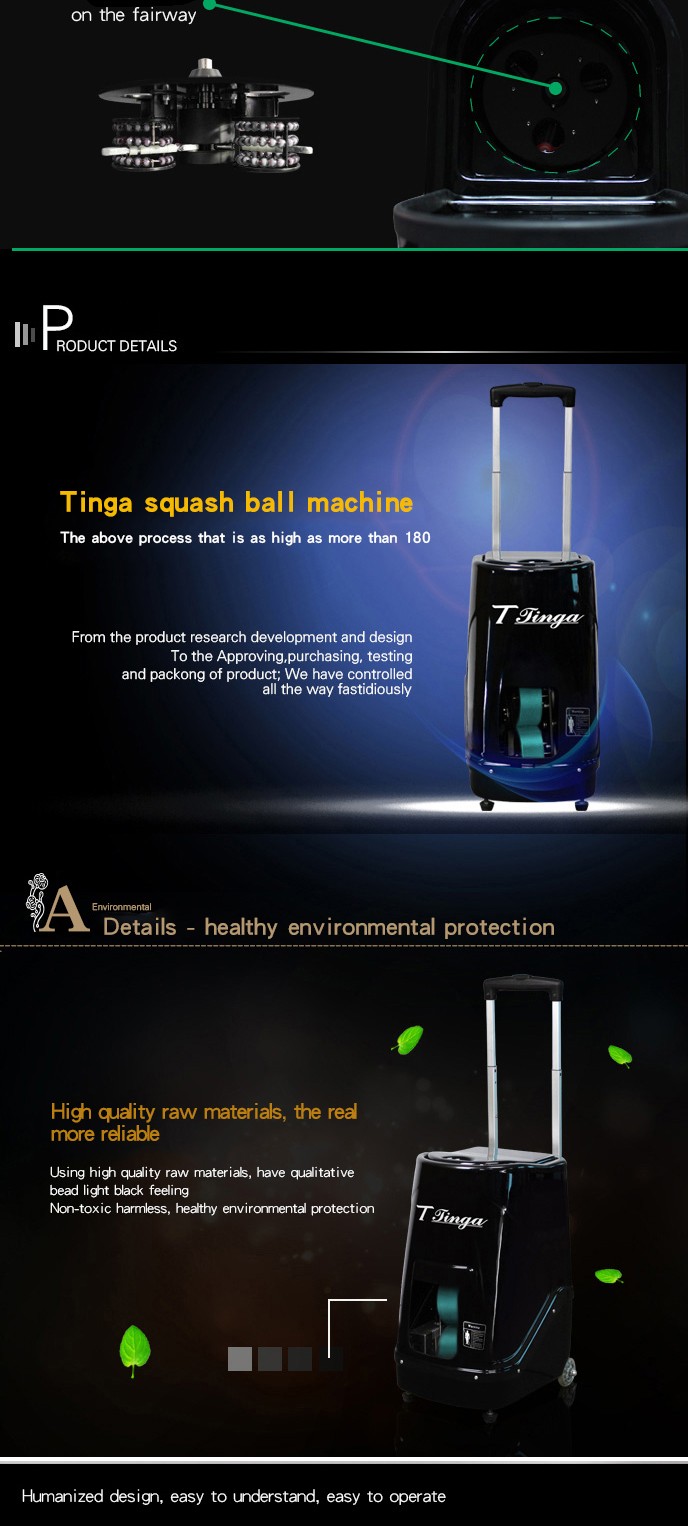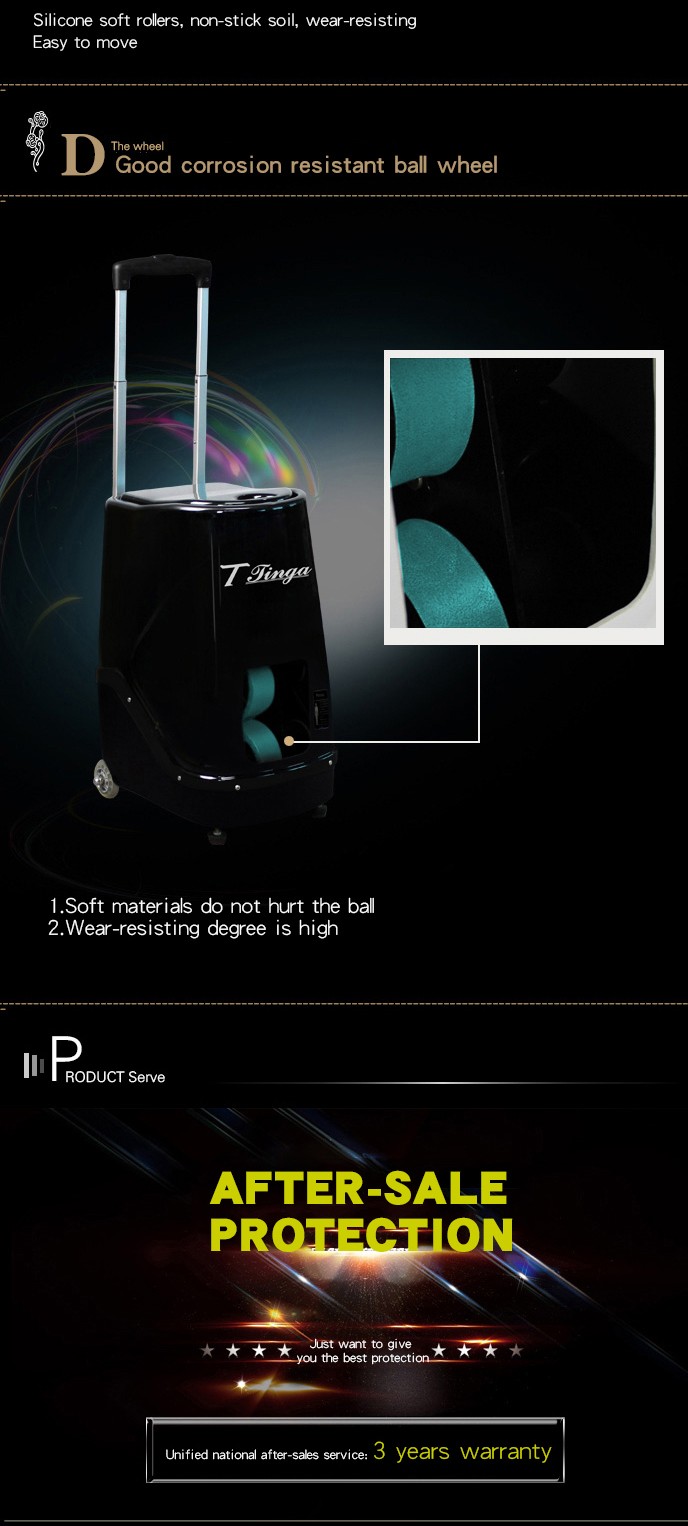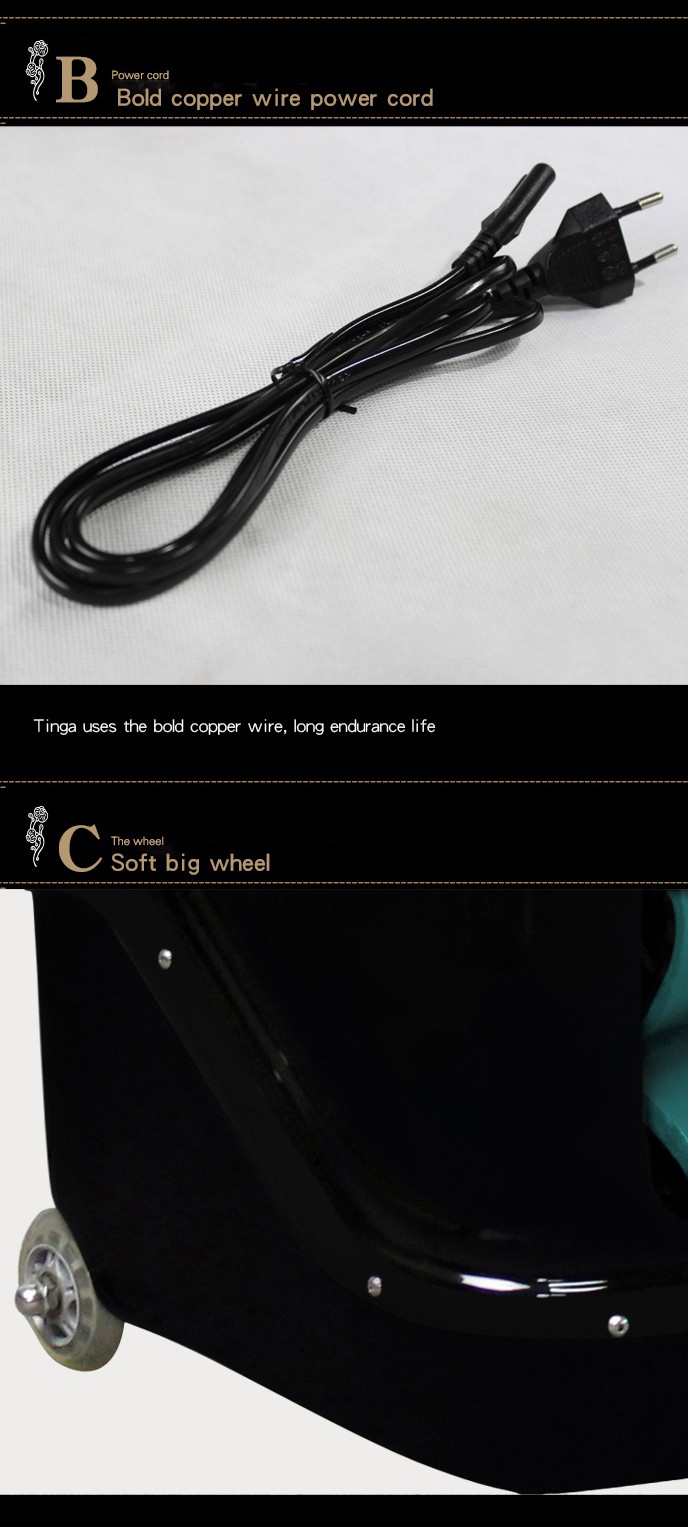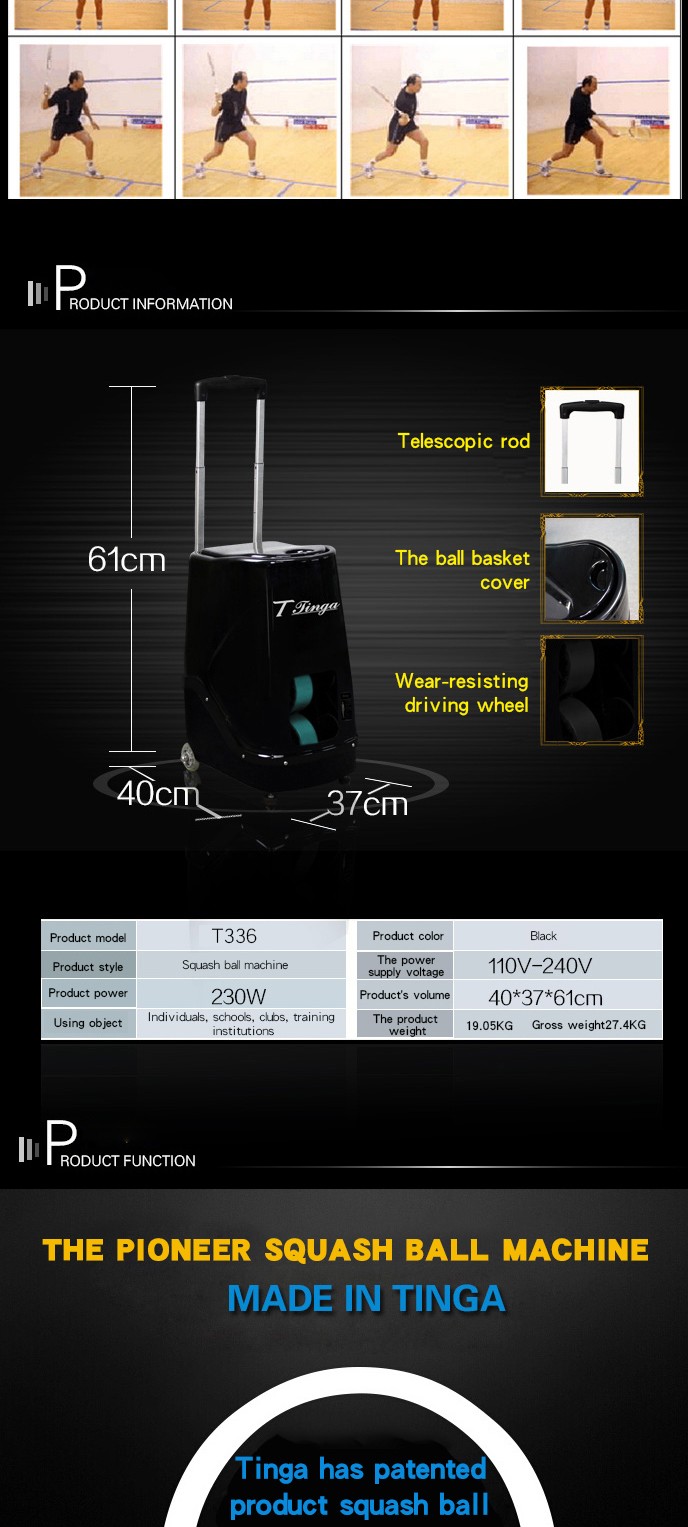 Good feedback :